From waste to energy: the Juncker Plan and Cohesion Policy fund innovative energy sources in Lithuania
17/01/2018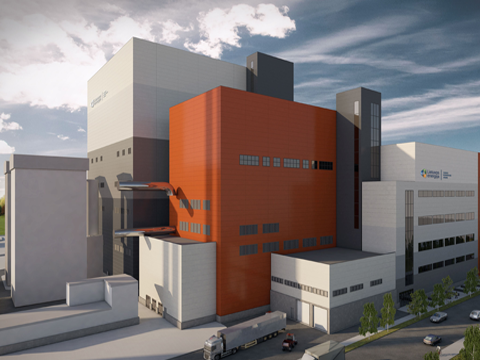 The Commission adopted two funding decisions to support the construction of a combined heat and power plant in Vilnius designed to produce electricity and heat out of biomass and municipal waste. The plant will help diversify the Lithuanian capital's energy sources and support the transition towards a circular economy in the region. Over €139 million from the Cohesion Fund is now invested in the plant, in addition to a €190 million European Investment Bank (EIB) loan backed by the European Fund for Strategic Investments (EFSI), the heart of the Investment Plan for Europe, signed in December 2016.
Vice-President Jyrki Katainen, responsible for jobs, growth, investment and competitiveness, said: "In Lithuania, the EFSI and Cohesion Policy funds are joining forces to support the circular economy; an innovative financing solution for equally innovative projects, turning waste to energy." Commissioner for Regional policy Corina Crețu added: "This additional support from the EU won't simply give the inhabitants of Vilnius a cleaner, greener environment to live in; they will also inspire new business ideas as the circular economy sector is abundant with opportunities for growth and innovation."
The Cohesion Fund grants are split into €90.8 million to build the biomass unit and €48.5 million for the municipal waste-to-energy facility. These projects, which should be completed in the course of 2019, will contribute to reducing greenhouse gas emissions generated by the waste sector in the country by roughly 10% as well as waste landfilling in the region.
In line with the EU waste hierarchy, when waste cannot be recycled, recovering the energy embedded in it and injecting it back in the economy is the next best environmental and economic option while avoiding landfilling. Investments in treatment facilities for residual waste should nevertheless be granted in limited and well justified cases, where there is no risk of overcapacity and the objectives of the waste hierarchy are fully respected.