Cohesion Policy invests in faster, smoother connectivity in Bulgaria
13/11/2017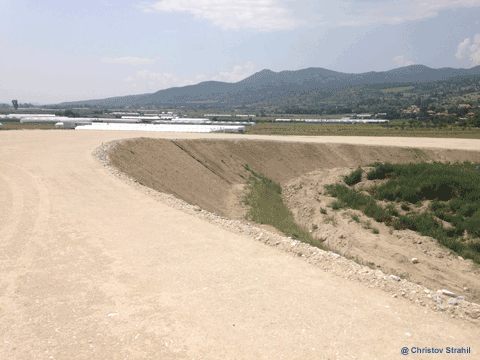 The Commission has approved an investment package worth almost €330 million from the Cohesion Fund, to finance the construction of parts of the Struma motorway; lot 3.1., between the towns of Blagoevgrad and Krupnik and lot 3.3., between the towns of Kresna and Sandanski. The motorway connects the South-West part of the country to the Greek border, on the Trans-European Transport Network (TEN-T). The EU supported the construction of lots 1, 2 and 4 of the Struma Motorway under the 2007-2013 EU budget framework, with €291 million from Cohesion Policy funds.
"Improving connectivity drives growth," said Commissioner for Regional policy Corina Creţu, "it provides a major boost to trade and tourism. It also tangibly improves the quality of everyday life for citizens. Last week President Juncker and the college of Commissioners met the Bulgarian government in preparation of the Bulgarian presidency of the Council, and connectivity infrastructure projects were a key point in our exchanges. This project shows that we are delivering for faster, smoother connectivity in Bulgaria and with its neighbours."
Still in the field of transport infrastructure, the Commission has approved the modification of the 2014-2020 Cohesion Policy programme for transport infrastructure for Bulgaria, upon request from the national authorities. The programme, worth €1.6 billion from EU funds, was modified to allow better preparation of railway projects, by ensuring efficient complementarities with the Connecting Europe Facilityon the line from Plovdiv to Burgas and by redirecting some funding for investments in smart systems for traffic management and safety.
Operational programme "Transport and transport infrastructure" in Bulgaria
New stretch of motorway to benefit motorists and residents in south-west Bulgaria