Solidarity with Italy: €1.2 billion of EU funds to support reconstruction works after the earthquakes
21/06/2017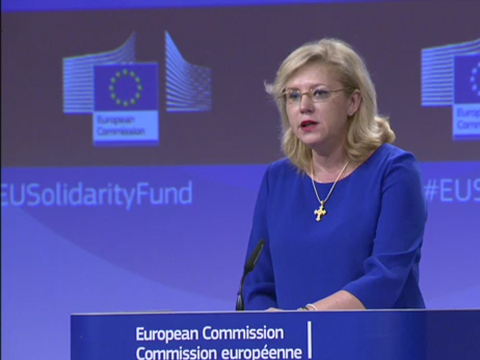 The Commission proposes to mobilise €1.2 billion under the EU Solidarity Fund, the highest sum ever mobilised in a single instalment, following the earthquakes of 2016 and 2017 in the Italian regions of Abruzzo, Lazio, Marche and Umbria.
From day one, the Commission provided support to address the immediate emergency situation and committed to stand side by side with Italy throughout the entire reconstruction process. Today's proposal is yet another concrete delivery on this promise.
European Commission President Jean-Claude Juncker said: "We have not forgotten. For their resilience, their unyielding courage and their determination to move forward, the Italian people deserve all our admiration. We had promised not to leave Italy alone to face this tragedy and we are delivering on this commitment. The EU will support the reconstruction in the four affected regions and help fund the restoration of the Basilica of San Benedetto in Norcia. We will work hand and hand with the Government and local authorities, so that people in these regions are able to turn the page on this painful chapter and build a new future".
Regional Policy Commissioner Corina Creţu added: "This exceptional amount from the EU Solidarity Fund will help Umbria, Lazio, Marche and Abruzzo heal and bounce back. I visited Umbria in February and reiterated the European Commission's solidarity with the people who have lost everything in the earthquakes, as well as our readiness to support reconstruction efforts. New homes and schools will rise from the rubble, economic activity will start again. And the EU will stand by Italy, every step of the way."
The EU Solidarity Fund will support reconstruction operations and regenerate economic activity in the affected regions. The money can also be used to cover the costs of emergency services, temporary accommodations and clean-up operation, and of protection measures for cultural heritage sites, in order to relieve the financial burden borne by the Italian authorities at the time.
A first disbursement of aid worth €30 million was already released in December 2016. The proposed aid now has to be approved by the European Parliament and by the Council.
More information