"A comprehensive approach to migration" - Contribution of the European Structural and Investment Funds to the 10 Commission Priorities
23/12/2015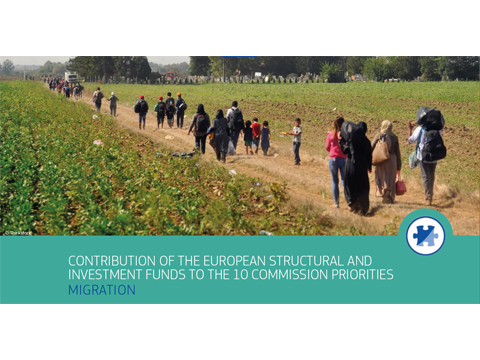 The plight of thousands of migrants putting their lives at risk is shocking. The European Commission's agenda on migration sets out a European response combining internal and external policies, making best use of EU agencies and tools and involving Member States and institutions, international organisations, civil society, local authorities and partners outside the EU. A strong common asylum policy and a new European policy on legal migration are among President Juncker's top political priorities.
In its Communication on a 'European Agenda for Migration'[1], the Commission set out four key focus areas: A strong Common Asylum System; A new European policy on legal migration; Fighting irregular migration and human trafficking more robustly; and Securing Europe's external borders.
The European Structural and Investments Funds (ESIF) are an important funding source to support effective integration policies covering education, employment, housing and non-discrimination policies. While competence lies primarily with the Member States, the European Union can also support Member States, local authorities and civil society organisations to deal with these pressing issues.
Coordination mechanism between the funding sources, such as the Asylum Migration and Integration Fund (AMIF), Internal Security Fund (ISF) and ESI Funds should be established both at the European and national level in order to reinforce synergies.
Links:
[1]A European Agenda on Migration, COM(2015) 240 final of 13.5.2015.