Cohesion Policy investments on track for rail transport
12/03/2021
This year is the European Year of Rail, a timely opportunity to remind ourselves that rail transport is sustainable, safe and provides an extensive travel network! It is also a chance to put Cohesion Policy rail investments in the spotlight.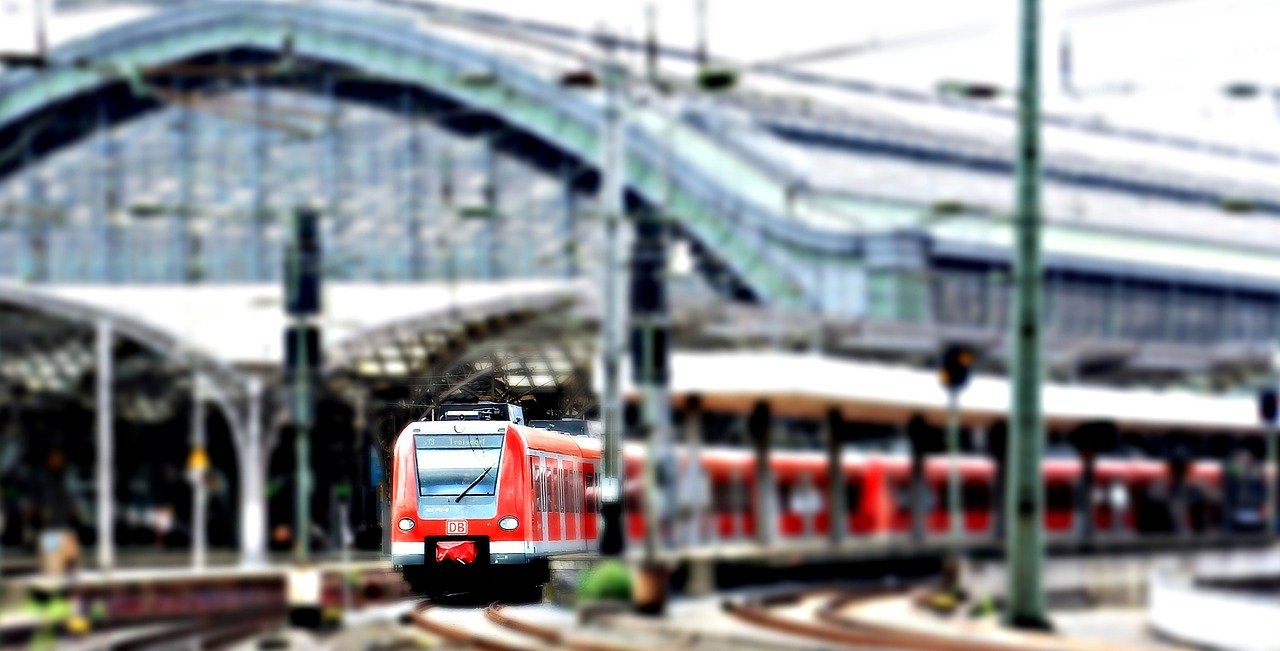 Cohesion Policy has invested in EU rail projects over many years. Promoting sustainable transport and removing bottlenecks in key transport infrastructures is one of 11 Thematic Objectives for Cohesion Policy in 2014-2020 and will be part of one of the five Policy Objectives in the new Cohesion Policy (2021-2027).
Notably, Cohesion Policy aims to foster cohesion by improving the accessibility of all regions, including by supporting the development of a Europe-wide network of transport – TEN-T (Trans-European Network), in particular in regions lagging behind in their infrastructure endowment.
Within this framework, the European Regional Development Fund (ERDF) and the Cohesion Fund provide significant support to rail investment on the TEN-T rail network and links to TEN-T. EU support includes addressing existing disparities in connectivity as well as avoiding future disparities in the sustainable and smart transformation of the transport network. Cohesion Policy also supports the deployment of rail-based solutions for sustainable and smart regional and local mobility (light rail, metro, tram – find out more about clean urban transport).
However, the role of Cohesion Policy goes beyond financing. It is implemented in a partnership approach and stimulates good cooperation and coordination between the EU, national, regional and local levels. It also provides a platform for effective cross-border cooperation of regions (Interreg) and ensures that transport projects are integrated into multi-annual and cross-sectoral investment strategies.
Tracking EU rail investments
For the 2014-2020 programming period, most of the rail investments stem from the Cohesion Fund (CF). The plan is to inject around EUR 18 billion in rail projects across the EU. This represents more than a quarter (27.1 % in 2019) of all Cohesion Policy investments in the transport sector.
2014-2020 - Planned rail investments by Member States
Two common indicators are used to track rail investments in the period 2014-2020: kilometres of reconstructed railway and kilometres of new railway. Rail reconstruction is by far the most important priority linked to modernising the EU's pre-existing rail networks. The construction of new railways is the exception rather than the rule.
Apart from these common indicators, programmes use specific national/regional indicators to track outputs linked to other rail deliverables, such as investments in rolling stock, railway stations, depots and in the European Railway Traffic Management System (ERTMS). Programme-specific indicators are not easily aggregated as they have different definitions, although they may still capture information on important investments.
Examples of recent projects
High-speed railway line between Antequera and Granada (completed)
A major project backed by the ERDF is providing the last section of platform to complete the railway line between the cities of Antequera and Granada in southern Spain. The project includes various supplies, track assembly, electrification, signalling and telecommunications installations. Find out more https://youtu.be/lU0rleEVAR8
Upgrades to vital Romanian railway (under construction)
The EU's Cohesion Fund is financing the modernisation of a 141-km double-track section of a railway crossing Romania, from the Hungarian border at Curtici to Constanţa on the Black Sea. The section – in the west of the country – runs from km 614 of the line to the town of Simeria. Upgrades and curvature adjustments will increase the top speed to 160 km/h, with an average speed for longer-distance trains of close to that. Completion of the upgrade is planned for 2023. Find out more