Reducing food insecurity and food waste – the European Food Banks Federation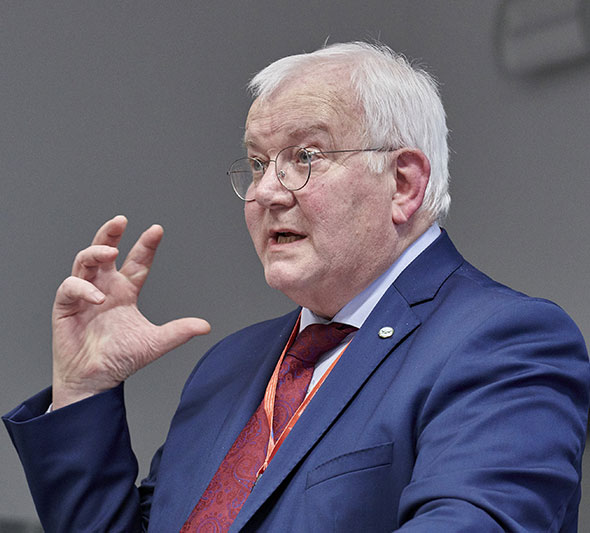 Can you tell us briefly what the European Food Banks Federation does?
Established in 1986 and based in Brussels, the European Food Banks Federation is a non-profit organisation aimed at preventing food waste and reducing food insecurity through a network of 335 Food Banks in 29 European countries. Our mission consists in representing our membership at European and international level; supporting and strengthening Food Banks in Europe; and fostering the creation of new Food Banks.
How has the pandemic impacted your work?
So much of our work in 2020 focused on the effects of the pandemic. In March we launched the COVID-19 Social Emergency Fund to ensure the daily activity of our members and we have released 4 reports to highlight challenges, urgent needs, adaptation to change, and concrete responses. Our members have worked tirelessly to get surplus food from food business operators and ensure its safe delivery to charities helping +34.7% people in need compared to 2019.
We also digitalised our activity, staying focused on the daily business while contributing to the ongoing debate and policy-making process at European and international level.
Food banks obviously help feed people, but how do they help the environment?
While around 20% of food produced in the EU is lost or wasted, some 33 million people cannot afford a quality meal every second day. Through their daily activities, Food Banks raise awareness on this paradox of wasted food and food scarcity, sensitising consumers, and promoting the efficiency of food business operators donating surplus food. This is where FEBA members come in and give their contribution to the circularity of the food system. It is not just a socially responsible alternative but also a business friendly and environmentally sensitive option.
How does your work tie into the European Commission's?
Our twofold mission - food waste prevention and food insecurity reduction - is closely impacted by policies and legislations, which can play a key role at European level and act as drivers at national and local level.
We deal with European policies to prevent food waste and promote food donation, including the European Green Deal and the Farm to Fork Strategy as well as the activity of the EU Platform on Food Losses and Food Waste where FEBA is an active member.
Other fields of interest are European policies related to agriculture, and for reducing the number of people at risk of poverty, in particular the FEAD, the REACT-EU initiative and the ESF+.
How optimistic are you about the future?
When the pandemic started to hit Europe, we were faced with a choice: tackling COVID-19 as a threat or as an opportunity.
COVID-19 is a positive accelerator for change, opening a plethora of opportunities. The pandemic has enforced the need to digitalise and FEBA will continue working on data collection and digital transformation with its network. We are willing to contribute to the ongoing debate at EU and international level and commit to be part of the actions that will follow. The COVID 19 crisis has once more indicated that food aid is a valuable instrument to feed solidarity. It gives an opportunity to promote social inclusion and greater humanity.
FEBA is neither optimistic nor pessimistic about the future. FEBA is evaluating daily the challenges and opportunities which present themselves. We believe that our strength lies in our unity on our continent and with renewed energy FEBA is contributing to the building of a better Europe for all.