Poland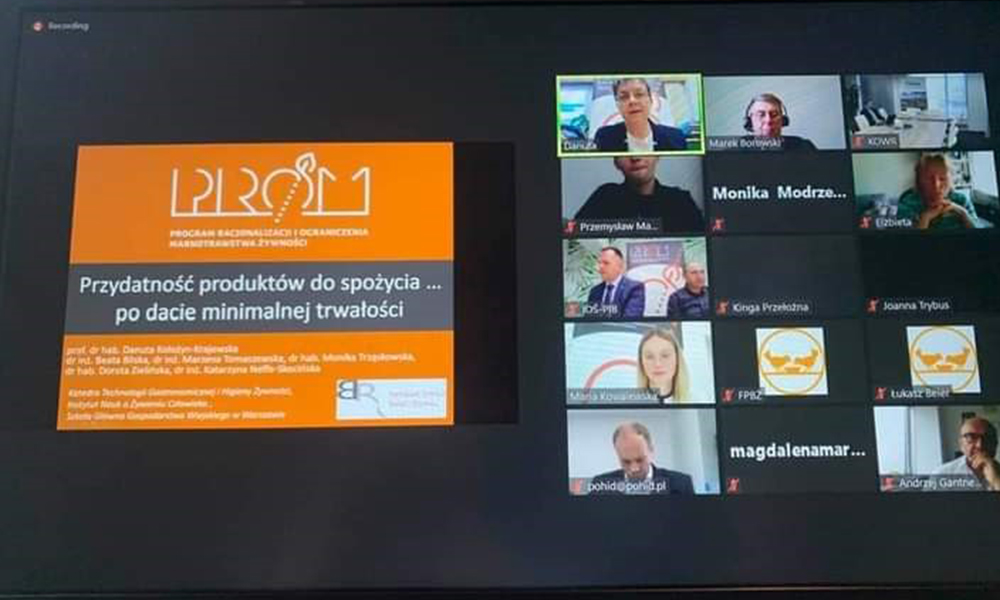 On 13 October 2020, the Federation of Polish Food Banks organised an online meeting of the Council for Sustainable Use of Food, during which Prof. Dr. Danuta Kołożyn-Krajewska from Warsaw University of Life Sciences presented the results of recently conducted research on the donation of food products past their 'best before' date.
The aim of the study was to evaluate selected food quality components of foods at the end of their date of minimum durability and during the following 6 months of storage. The tested products, six months after the 'best before' date, were still safe for consumption. However, the sensory evaluation changed.
This kind of research had not been carried out in Poland before and it can serve as an opportunity for the food industry to start discussions about extending the durability of specific products' shelf life or enabling the donation of selected products after their 'best before' date for social purposes. Researchers point to the opportunity of donating products for social purposes up to 1 month after the 'best before' date.
The webinar discussions highlighted the need for further consumer education on understanding date labels and for related legal changes.
Related studies: