Belgium/FoodWIN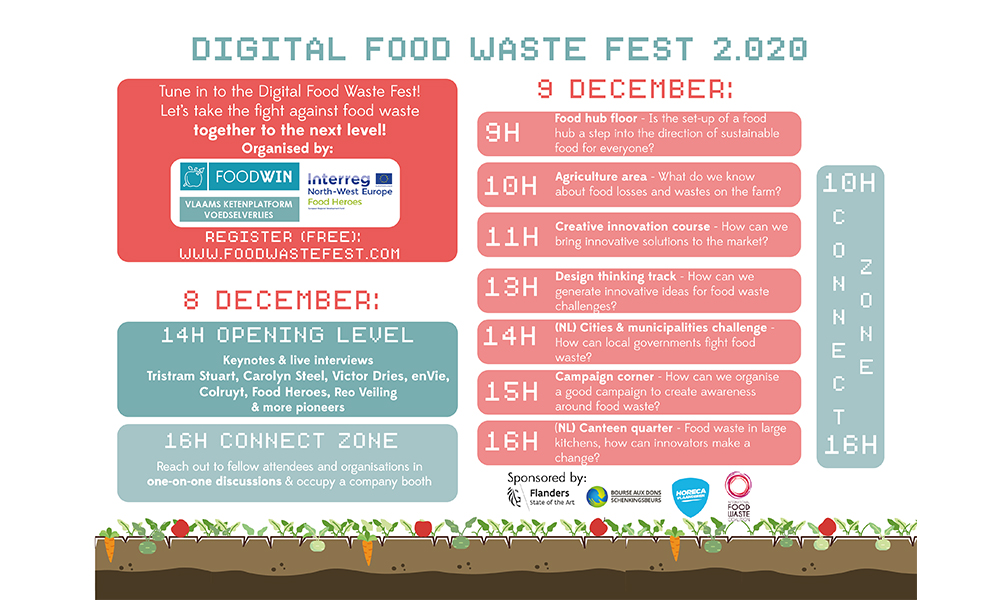 Challenge yourself to fight food waste at this year's Digital Food Waste Fest!
FoodWIN, the Flemish Food Supply Chain Platform & Interreg Food Heroes are organising a two-day digital food waste event, featuring several food waste pioneers . The event is brought to you from the Food Waste Fest studio and will include keynote speeches, live interviews, and webinars.
The Food Waste Fest 2.020 is an occasion to discover solutions against food waste.
In 2020, the organisers chose to focus on multi-sectoral collaboration to take the fight against food waste to the next level.
The participants are invited to choose which parts of the Digital Food Waste Fest 2.020 they want to join and create a programme that fits their schedule and interests.
Please visit the event's dedicated website by clicking here in order to register and find more information about the programme and the speakers.