Horizon Europe data in the dashboards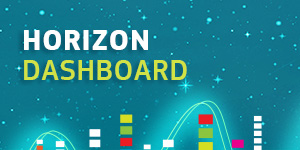 More are more Horizon Europe grant agreements are signed each day. To easy get an overview of how the framework programme is evolving, the data is included step by step in the current dashboards.
Instead of multiplying the visualisations, Horizon Europe data, together with previous framework programmes where possible, will be included in the current dashboards that will be transformed into "Research & Innovation" dashboards. The R&I dashboards will enable users to have all the data on a certain topic gathered in one place and it will facilitate the comparison between the programmes.
Where can you find Horizon Europe data?
In the external dashboards:
R&I Projects
R&I Proposals
Organisation Profile
In the internal dashboards:
R&I Projects
R&I Proposals
Organisation Profile