How to show data by region for a thematic priority?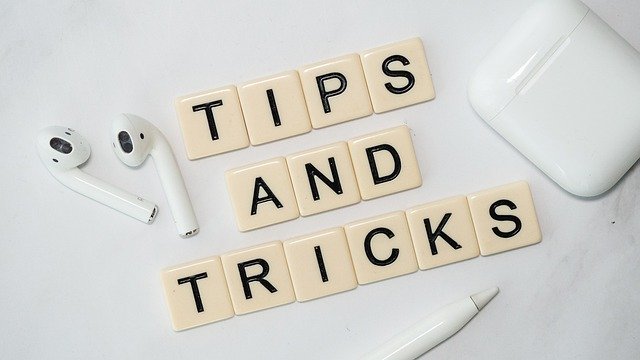 You can find data by region following a few simple steps.
1. Go to H2020 Projects dashboard
2. Navigate through the dashboard and go to the sheet H2020 Participations
3. Click on the filter Thematic Priority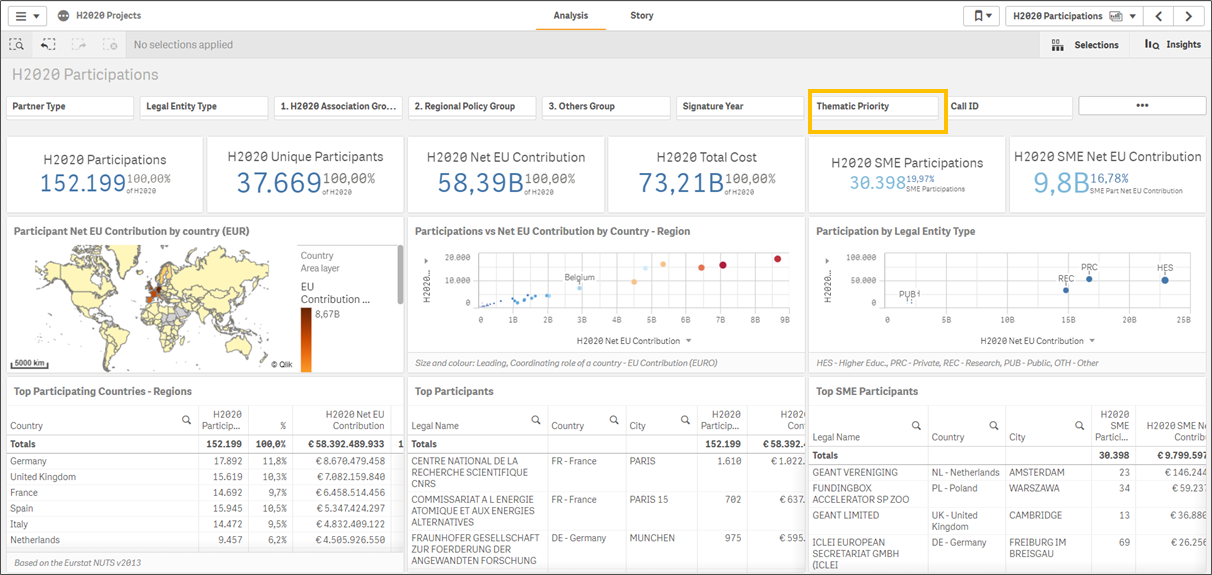 4. Type in Space and select the first option. Click on the green check button to validate your selection.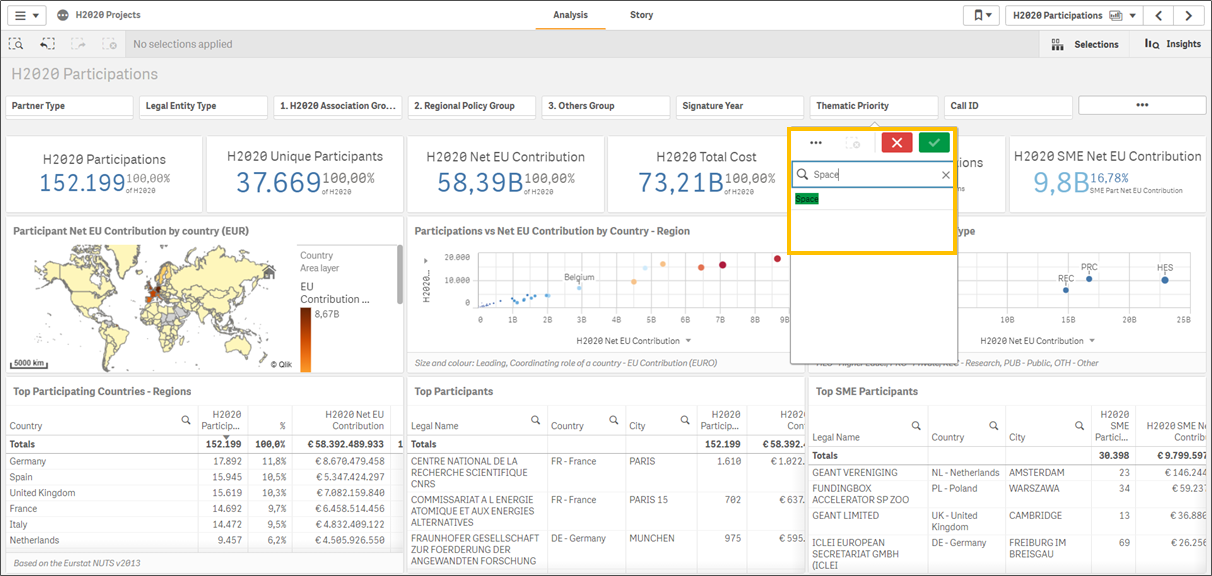 5. Choose the ... in the filter bar.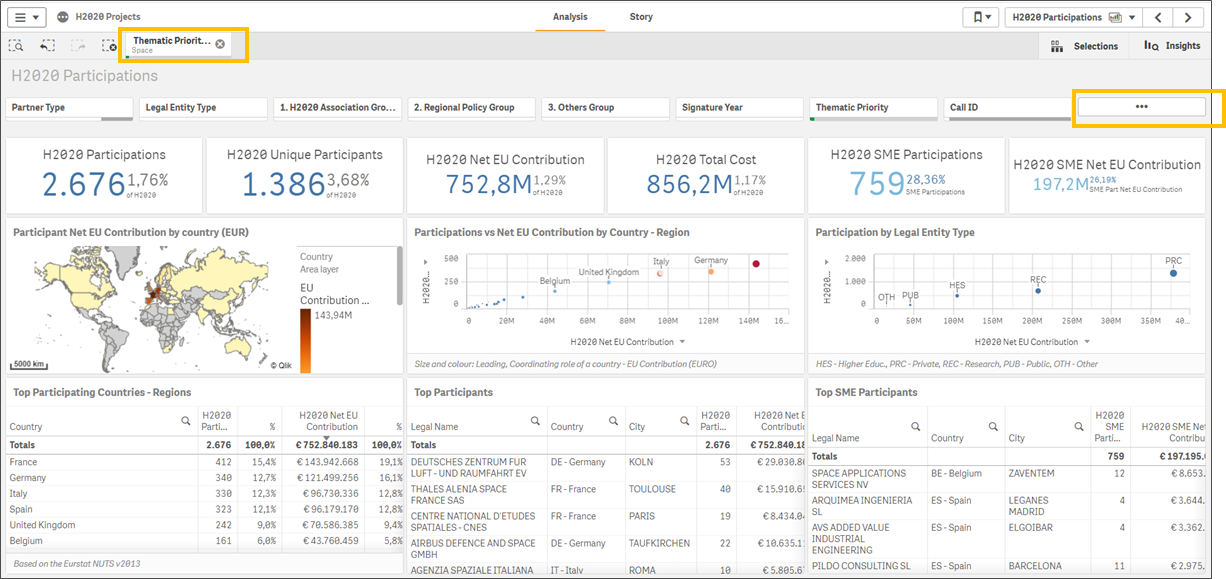 6. Go to the filter Country and type in the country you are looking for.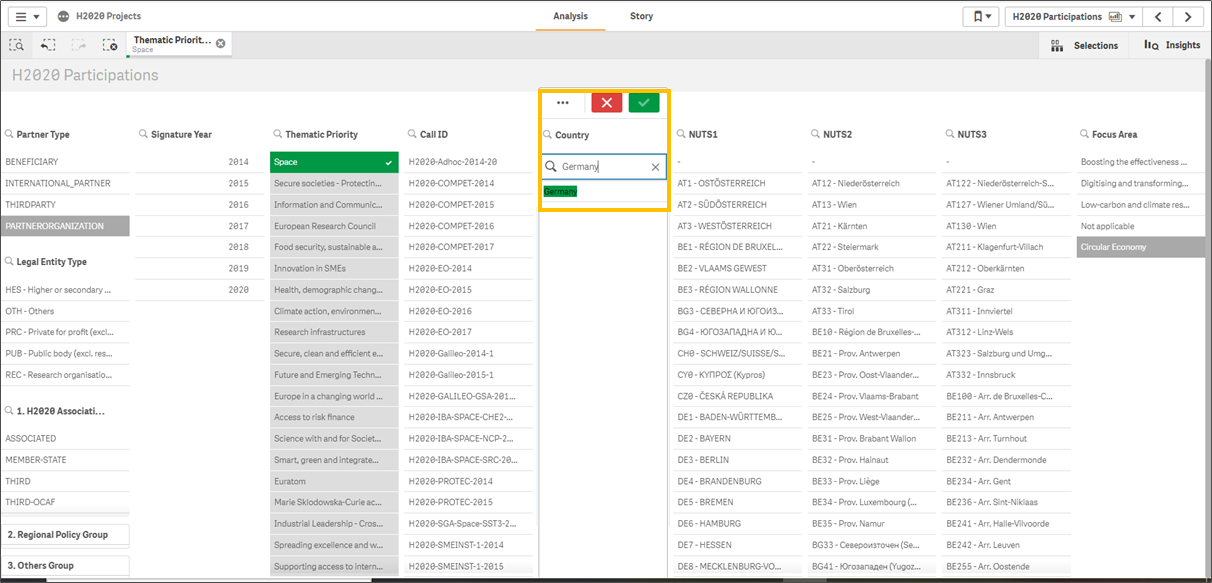 7. After you validate your choice, all the data in the dashboard will be filtered based on your selection. For the example below, all the data is now showing statistics for Germany, in the thematic priority Space. You can explore the maps, tables and charts that are displaying figures for the NUTS regions from Germany.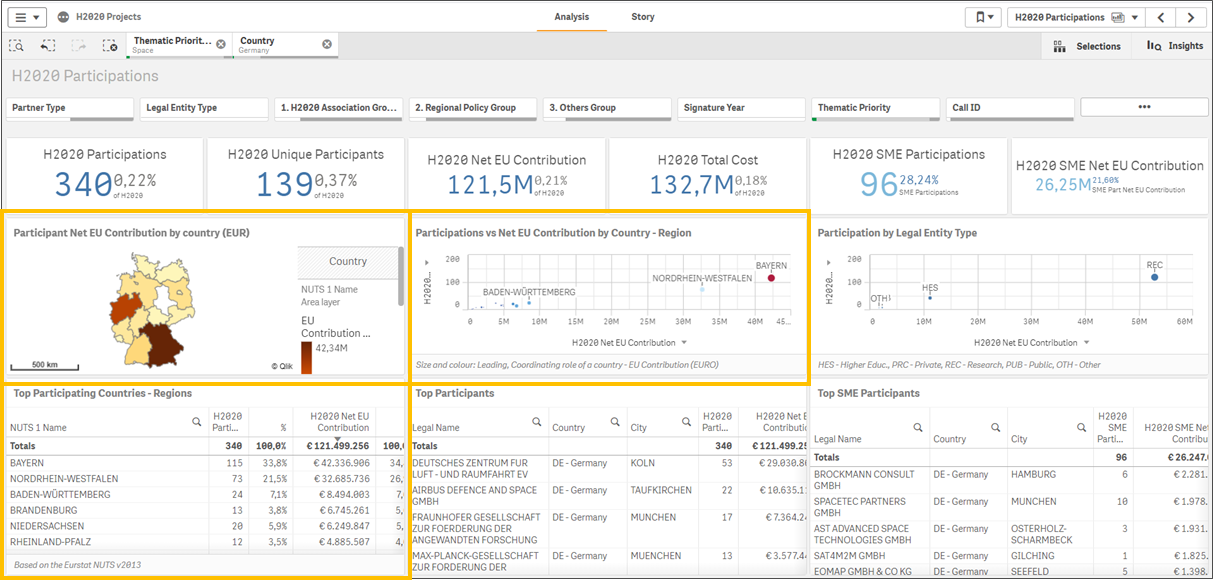 You can also use the export functionalities that work as well for charts or tables by right-clicking on the visualisation you wish to download.
Now your turn to practice! ►► Horizon Dashboard