What is the participation of a country?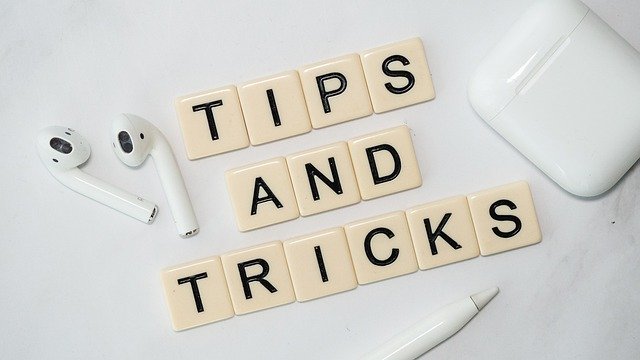 1. Go to H2020 Country Profile
2. Click on Country.
3. Type the country you are interested in or directly select it from the list.
4. Validate by clicking the green "check" button. For example, for Bulgaria: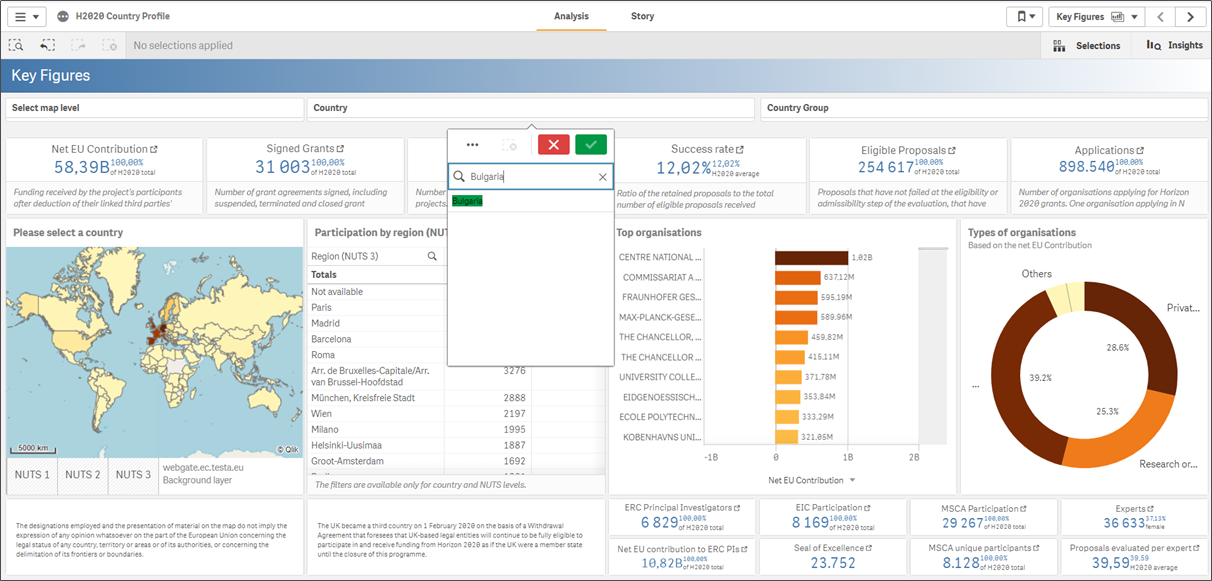 5. The filter will appear in the upper left corner.
6. You're done! Explore the dashboard and choose the visualisation that you need.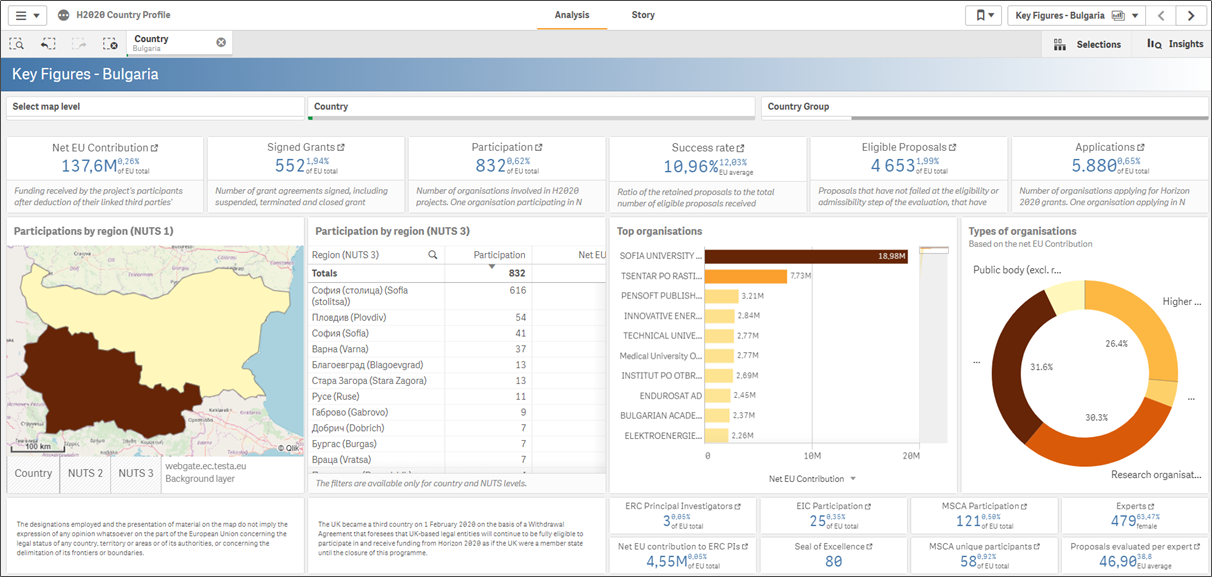 Now your turn to practice! ►► Horizon Dashboard