Bringing People together along the Rio Miño in Spain and Portugal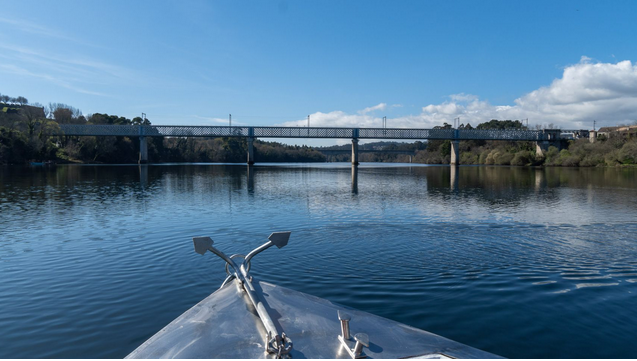 Avid tourists now have the opportunity to visit the two Eurocities that surround the river Miño in a novel and unprecedented manner: the routes of the Rio Miño project are now open to all, offering a unique view of the historic quarters of four border cities.
Since 25 February 2022, the two Eurocities along the river Miño can be visited in an unprecedented manner: the routes which make up the Rio Miño project, a navigable destination, offer a unique view of the historical quarters of four border cities. The municipalities of Tui and Salvaterra de Miño, the cities of Valença and Monçao, with Tourism in Galicia and Puerto y Norte Tourism, have set up this programme, which is free of charge, with a view to giving exclusive views of the river between Spain and Portugal.
The starting point is the tourist offices in each municipality, which serves as a start for a tour that makes it possible to learn about Tui, Valença, Salvaterra and Monçao's cultural and historical heritage, enjoy their gastronomy and shopping. There are eight hours of activities during which a tourist train links the historic quarters and the boats' docking stations.
Tourists can make their reservations at www.hemisferios.org or by telephone (+ 34) 620 900 265. Each route includes a guided trip by historical theme, transport by tourist train and boat (only the meal, which is borne by each participant) is included. Each journey has a minimum participation of 7 persons and a maximum of 15.
In total, six routes are offered with an estimated starting time at 10: 00. There will be four short routes between Tui-Valença, Valença-Tui, Salvaterra-Monçao and Monçao-Salvaterra.
The Rio Miño project, a navigable destination, is carried out under the Interreg V-A Spain-Portugal programme (Poctep) and co-financed by the European Regional Development Fund (ERDF).