EU citizenship rights and how to strengthen them in practice: new findings from public consultation and Eurobarometers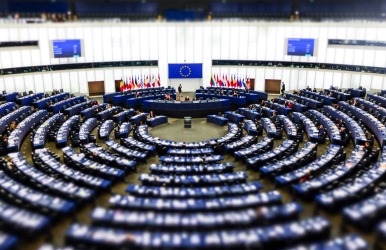 Citizens are most aware about the right to freedom of movement and the right to make a complaint to the European Parliament, Commission and European Ombudsman. A majority of Europeans across all 28 Member States are positive about the free movement of citizens.
However, the surveys found there is still potential to further increase citizens' awareness and knowledge about their EU rights, and to promote political participation.
A large majority of respondents (84%) say better information on how the EU is affecting citizens' daily lives would encourage more people to vote in the European elections.
Most respondents (80%) believe receiving letters explaining how to register and vote would make it easier to vote in EU and national elections.
Europeans living abroad think it would be easier to vote in their country of origin if they could vote at the embassy or consulate (74%) or via electronic or online elections (71%).
Only about a quarter of Europeans (26%) say they feel informed about how to act when they believe their EU citizenship rights are not respected.
The European Commission is committed to ensuring that EU citizenship rights translate into concrete added-value for European citizens. In the perspective of the 2016 EU Citizenship Report, the Commission and the European Parliament organised a Hearing on EU Citizenship in practice: our common values, rights and democratic participation on 15 March 2016.
For more information: