Article content
Interview with Jean-Paul Gauzès
(24/05/2017)
The President of the European Financial Reporting Advisory Group (EFRAG) explains the role of EFRAG and talks about what the priorities for the next few years will be.
The European Financial Reporting Advisory Group was created in 2001 – what exactly is the role of the group and how does it contribute to improving European financial reporting and standard setting? And how does EFRAG work together with the International Accounting Standards Board (IASB)?
EFRAG is an independent private organisation that develops and promotes European views in the field of financial reporting, ensuring these views are properly considered in the IASB standard-setting process and in related international debates.
Created with the encouragement of the European Commission, EFRAG's mission is to serve the European public interest, ensuring that International Financial Reporting Standards (IFRS) are responsive to European needs and concerns, contributing to the efficiency of capital markets.
EFRAG's primary role is to advise the European Commission. This is achieved through three main streams of activities: firstly, through the development of our research work which provides thought leadership designed to foster the international debate, influence the IASB's agenda and contribute to the IASB's projects from a European perspective. Secondly, EFRAG provides the European views in the IASB's standard-setting process, starting from early-stage standard-setting activity through to the post-implementation review, ensuring that the resulting standards are fit for Europe. As its third core activity, EFRAG prepares the written advice for the European Commission on whether standards meet the criteria for endorsement in Europe. This includes whether endorsement would be conducive to the European public good, which requires EFRAG's analyses to move beyond technical accounting and to consider the possible wider impacts on the economy.
To gather European views, EFRAG consults publicly with all stakeholders that have an interest in financial reporting to develop evidence-based understanding about specific European circumstances. EFRAG's legitimacy is built on transparency, governance, due process - including field tests, impact analyses and outreach events - public accountability and thought leadership. This enables EFRAG to speak convincingly, clearly and consistently, and be recognised as the European voice of financial reporting.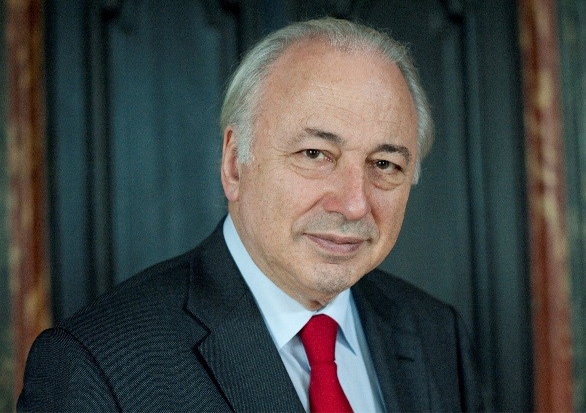 What do you see as the main priorities for the coming years?
At present EFRAG is consulting publicly on our position on an IASB Discussion Paper on the Principles of Disclosure, intended to address a widely-held concern that the effectiveness of disclosures in IFRS financial statements needs improvement. In the second half of 2017 one of the top priorities will be the endorsement advice of IFRS 17, the major new standard on insurance contracts. EFRAG will conduct a thorough impact analysis to inform our conclusions.
Going forward and for the next few years, EFRAG will have an opportunity to focus on areas of concern to European stakeholders from a longer-term perspective. With the conclusion of its major projects, the IASB is focusing more on its research work. EFRAG will focus more on our own research as well as providing early stage input to the IASB's longer term projects. Experience tells us that this early-stage involvement is a very effective way of ensuring that European concerns are fully considered by the IASB. We will also work on our own proactive research agenda on topics important for Europe and provide effective input into the IASB's early-stage projects. Examples of such projects are IFRS 9: Equity Instruments - Impairment and Recycling; and the accounting treatment for pension plans with promises linked to returns on specified assets. In doing so, we will prioritise evidence-based analysis of issues and their possible solutions, reflecting the growing consensus that financial reporting developments should be based on a firm foundation of evidence.
This demand for relevant academic research will also allow EFRAG to work closely with its newly created Academic Panel, which will enrich the financial reporting discussion, contributing to the debate on current IASB topics, and assisting with the scope definition and methodology of EFRAG's own research projects.
During your time as an MEP, you were a member of the Committee on Economic and Monetary Affairs (ECON), where you were rapporteur for several key dossiers including the Alternative Investment Fund Managers Directive. In your view, how does your previous experience help you achieve your objectives in your current role?
I was a Member of the European Parliament from 2004 to 2014 and during the whole of that time I was a member of the Committee on Economic and Monetary Affairs (ECON). I was Coordinator for the EPP Group in ECON from 2008 to 2014. Being in that post meant that I followed extremely closely all the financial files submitted for examination since 2009 at the initiative of Michel Barnier.
I was also rapporteur for various major innovative files including the Payment Services Directive, which established SEPA, the first two Regulations on Credit Rating Agencies, and the Alternative Investment Fund Managers Directive (AIFMD).
This legislative work was carried out in close cooperation with the main political groups in order to obtain a large majority at a time when the financial crisis heightened our sense of urgency and responsibility.
It was a formative experience that has proved particularly useful in my current role. We work on the principle that EFRAG opinions must, as far as practicable, be consensus-based. So I am used to seeking a balanced compromise in technically complex matters.
Furthermore, my links with MEPs, particularly with those who follow IFRS developments, promote better mutual understanding and more fruitful collaboration.
Read more about EFRAG