The ETIP SNET publishes two new White Papers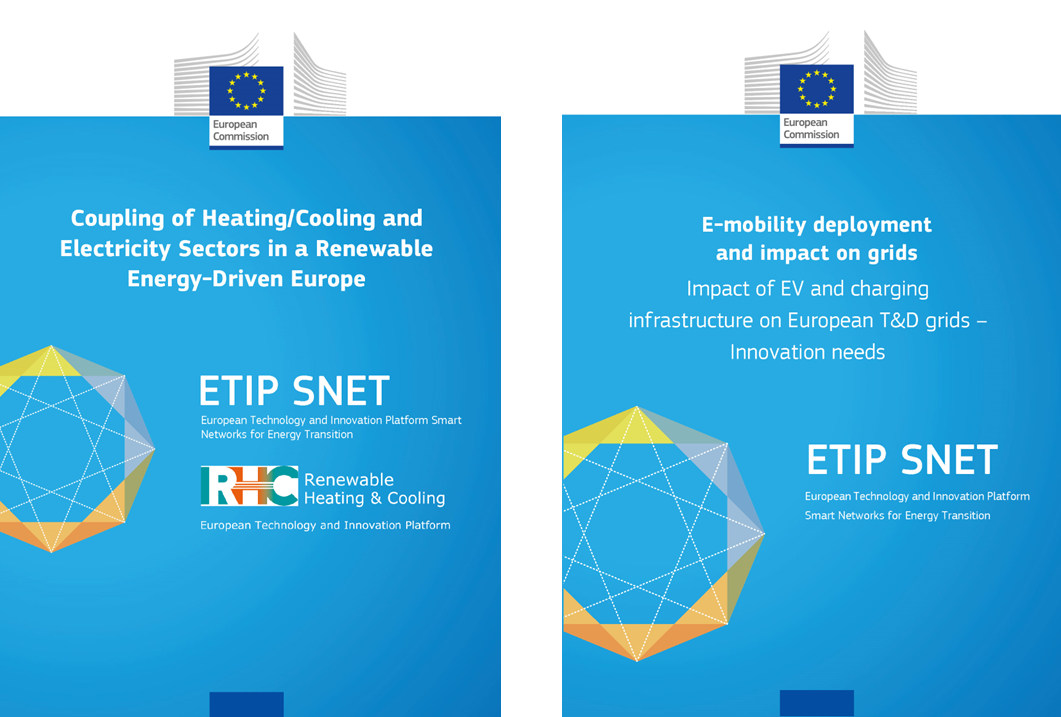 In October 2022, the ETIP SNET Working Group 1 published the White Paper, "E-mobility deployment and impact on grids – Impact of EV and charging infrastructure on European T&D grids – Innovation needs". Since the energy and transport sectors will face important challenges in the next years, decarbonisation and pollution reductions are no longer optional, and new technologies and solutions need to be deployed to reach the ambitious targets set by National and European policies like the European Green Deal.
In this context, electric mobility represents a crucial building block in future energy systems, also providing a new flexibility resource for system operators (SOs). Therefore, an integrated analysis is required to identify the most relevant impacts on current energy systems, taking into account which are the different elements interacting in the system: perspectives of Distribution System Operators, Transmission System Operators and users, technological and regulatory state of the art, and the relevant enablers, such as technological advancements and interoperability.
It is in the context of this new ecosystem that the ETIP SNET, gathering research and industry experts, European and national public authorities, European associations and other relevant actors from the energy sector, has prepared this paper on the ability of SOs to play a major role in facilitating the development of an electrified mobility.
In November 2022, the ETIP SNET Working Group 3 and ETP RHC have published the joint White Paper "Coupling of Heating/Cooling and Electricity Sectors in a Renewable Energy-Driven Europe". The publication focuses on the implications of coupling the electricity, heating and cooling vectors as a vital part of efficiently decarbonising the whole European energy sector. It proposes a way towards efficient decarbonisation in terms of both energy efficiency and infrastructure optimisation aligned with the goals of the "Fit-for-55" package and the REPowerEU plan.
To succeed within the challenging timeframe the EU has set, different renewable energy technologies for electricity as well as for heating and cooling should have been verified at least on a pilot scale and need to be further developed and up scaled. In many cases, they could be coupled to increase energy efficiency. In addition, this White Paper elaborates on promising, often decentralised generation side as well as demand side technologies and solutions. The key role of energy storage as a sector coupling enabler in the decarbonisation strategy is highlighted.
The energy transition towards renewable heating and cooling requires extensions of technical, legal and economic skills. EU-wide coordination efforts need to be intensified more to ensure the education and training of a sufficient number of designers, planners and installers of new technologies.