SYNERGY: The Big Data Platform and AI Marketplace has released its first official platform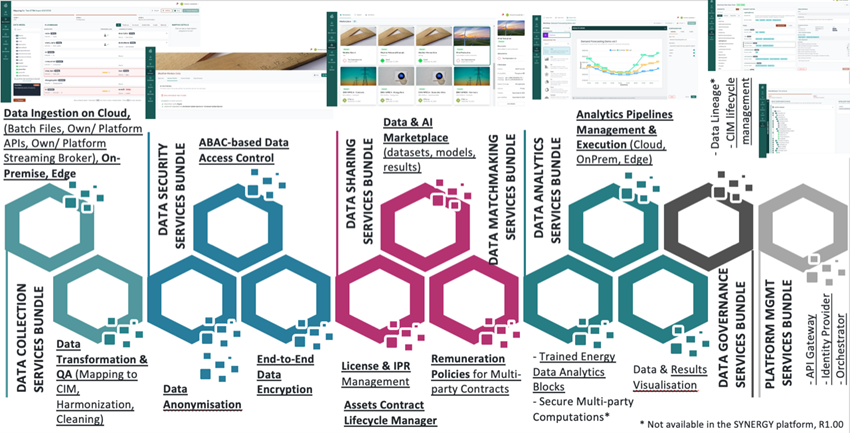 The SYNERGY project launched the first official release of the SYNERGY platform, Release 1.00, that constitutes the first feature-rich and fully functional version of the cutting-edge Big Data Platform and AI Marketplace, and targets any stakeholder of the electricity data value chain.
The innovations brought forward by the SYNERGY Platform through its rich set of functionalities can be grouped under three main pillars:
Efficient data management of previously dispersed and non-interoperable energy data with a set of robust processes that allow the assets' owners to make their assets available in the SYNERGY platform facilitating secure data management and data interoperability;
Trustful data sharing within the electricity data value chain with a set of novel and secure processes for searching, exploring, and acquiring data assets (either original datasets or derivative data or pre-trained analytics models) through the SYNERGY Data & AI Marketplace;
Actionable data-driven valuable insights extracted by the data asset providers/consumers (data scientists or technical/business users) for their own and acquired data through their designed and executed data analytics pipelines.
The SYNERGY Platform Release 1.00 is available at https://synergy-bigdata.eu/ and, although at the moment, access is restricted to consortium members, any stakeholder of the electricity data value chain is invited to register since access to external early adopters is expected to be provided in the upcoming months.
More details (even though they refer to the beta release of the SYNERGY Platform) are available here.