CREATORS: Open Call for Community Energy Systems Projects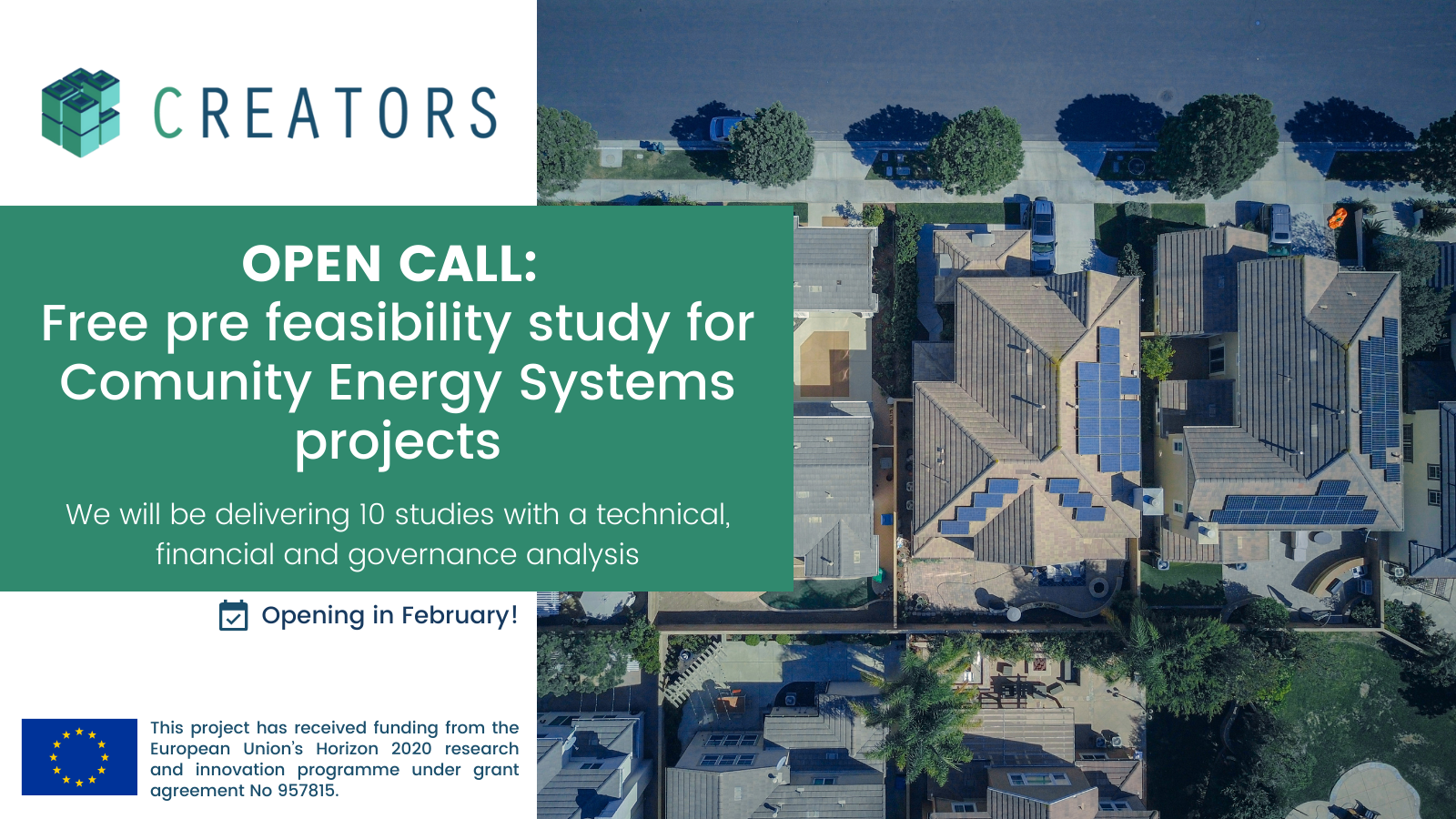 Coherently with the project's main objective of supporting and accelerating the integration of Community Energy Systems (CES) in Europe, CREATORS will be launching an open call to grant pre-feasibility studies for Community Energy Systems Projects.
CRETORS will grant 10 pre-feasibility studies to assess the potential creation of a Community Energy System with a technical, economical and governance study as well as recommendations on the set-up process and operation.
These 10 sites, selected with the Open Call Process, will be considered as Tier 3 Pilots of CREATORS.
The studies will be carried out using the service packages already developed in the project and with the expertise of our partners, pioneers in the development and implementation of energy communities across Europe.
The Open Call will be opening in February 2022 and will be accessible through the CREATORS website. Follow the updates on our social media LinkedIn and Twitter accounts.