During the last month, the Clean energy for EU islands initiative and its secretariat have stepped up the pace by organising the sixth EU islands forum. In case you have missed it, you can find more information in our article below.
So, what is next? Workshops? Podcasts? Research on the regulatory framework?
Stop – first we take a dive and introduce Sophie and Anna to you. These two are our new heroines from our graphical novel series by Agata Smok (Th!nk E). As summer holidays approach across all of Europe, there is no better way to say – enjoy your break!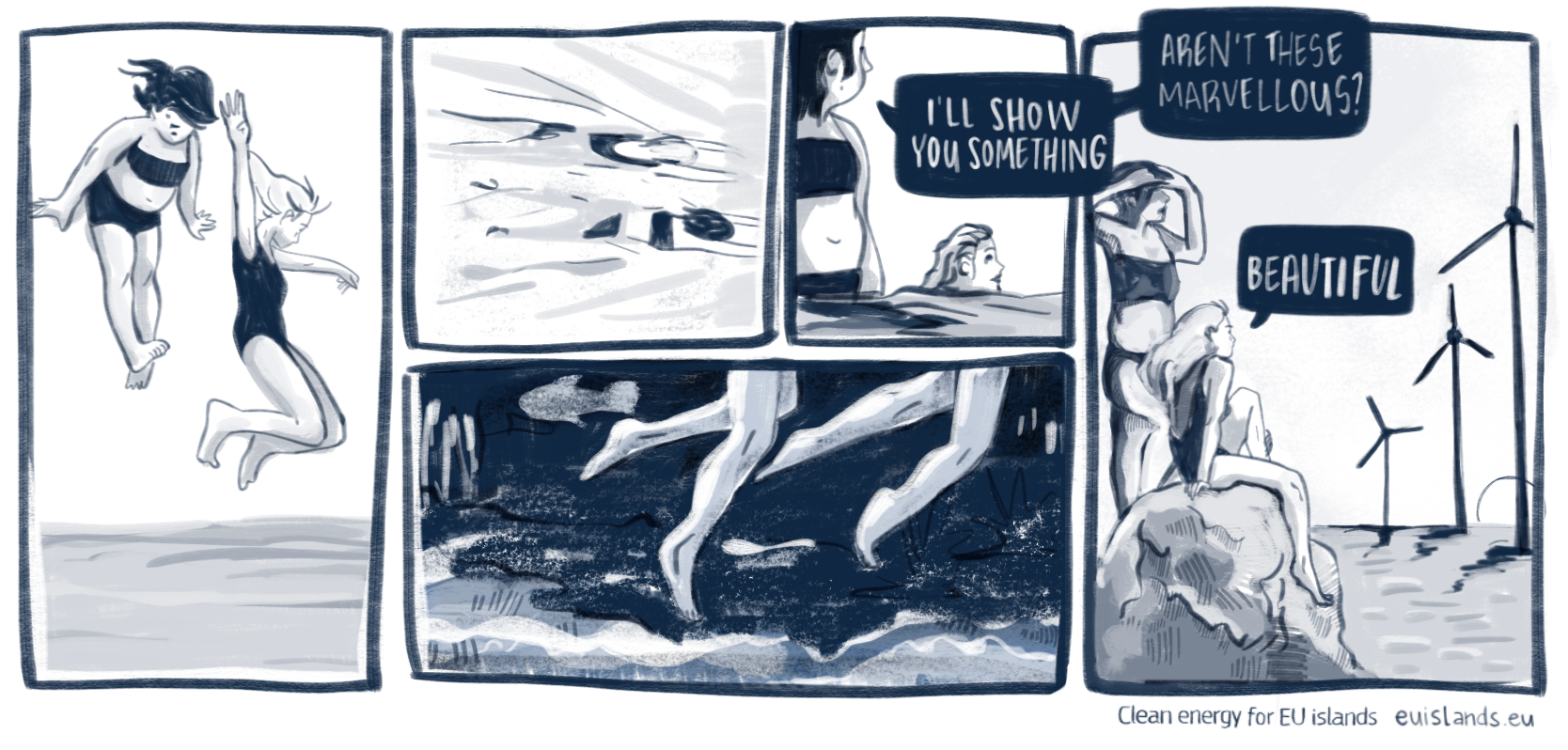 Your EU islands team