Is Nairobi National Park under threat from a new railway?
"Development must march forward, but we must be cognisant of the need to adequately include and mainstream conservation and social implications of such development, (...) Conservation Alliance of Kenya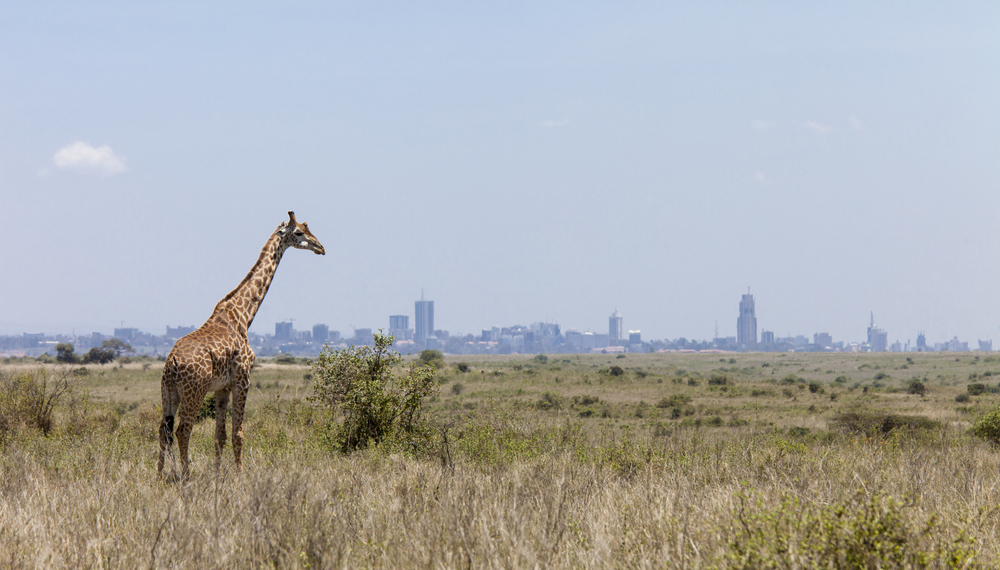 Nairobi National Park on the edge of the capital - © Shutterstock.com
Nairobi National Park, the oldest conservation site in Kenya, which celebrated its 70-year anniversary in December, was offered by the Masai community for conservation purposes. The park is unique in being the only national park within the boundaries of a nation's capital city. Nairobi National Park remains a self-sustaining ecosystem despite its relatively small size. It has very diverse wildlife (including four species of the "big five") and is an important site for breeding of black rhinoceros (over 80, making it 10-15% of the entire Kenyan population) thanks to its safe location against poaching. It is also the most accessible park for Kenyans and, indeed, is the third most profitable national park in Kenya (where the majority of national parks are not profitable due to insecurity and a tourism crisis).
The Standard Gauge Railway is a major infrastructure project in Kenya; probably the largest since the time of Man-eaters of Tsavo. Worth approximately 9 billion USD, the rail line will connect the Kenyan coast (port of Mombasa) with the west of the country (lake Victoria at Kisumu) and Uganda. It is being built by a Chinese consortium, funded through a Chinese commercial loan. The first phase of the project, Mombasa–Nairobi, is almost complete. It cuts across Tsavo, along the old railway and the existing highway and has faced criticism for blocking wildlife migration between Tsavo East and Tsavo West National Parks. The construction of Phase 2, Nairobi–Kisumu, started in September 2016. Departing from Nairobi, the planned route would traverse Nairobi National Park precisely at its center (its official name is the "Savannah route"). A license to start construction works was issued by the National Environmental Management Authority (NEMA) in December last year, coinciding with the 70th anniversary of the Nairobi National Park.

Following a submission by the Conservation Alliance of Kenya (CAK - a coalition of around 50 conservation organisations in Kenya), that "Environment Impact Assessment was hurriedly conducted without any consultation and in total disagreement to the existing procedural and legal requirements as mandated and required by the law", the National Environment Tribunal ordered on 5 April a suspension of the works within the limits of Nairobi National Park until the "appeal is heard and determined by the Tribunal"
CAK warns on its website "Development must march forward, but we must be cognisant of the need to adequately include and mainstream conservation and social implications of such development, otherwise it proves to be counterproductive."
Article contributed by Sebastian GIL (EEAS-NAIROBI)