Curbing COVID-19 unemployment rates: helping people with stress and depression get back to work faster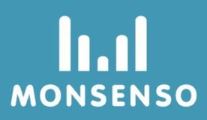 Between mid-2016 and begin 2018, mental care hospitals from Italy, Denmark and Spain completed together a pre-commercial procurement, called NYMPHA-MD, that focused on improving mental health treatment for patients with bipolar disorder. The buyers group was the Autonomous Province of Trento, Mental Health Services Capital Region Copenhagen and CSPT university Hospital Barcelona.
Monsenso developed a mobile mhealth solution that encourages the patient to engage in self-care while providing doctors with a remote monitoring tool that helps them in making clinical decisions. The solution can also help carers play a more active role in the treatment of the one they care for. The solution for mental health consists of three components: a smart phone app and a wearable for patients, a smart phone app for their carers plus a web portal for clinicians.
The Monsenso mHealth solution supports the treatment of individuals with mental issues by collecting parameters that reflect their actual mental health status and sharing it in real-time with their clinician. Examples of such parameters included the amount of physical activity, sleep hours, alcohol intake, etc. The real-time mobile connection enables the mental care institutions to quantify the onset of both stress, depressive or manic episodes linked to mood variations via objective parameters. This enables doctors to intervene earlier, and to follow the trends in a patient's behaviour towards stressed, depressive or manic states.
During the NYMPHA-MD project, the solution – including in particular the novel connection with wearables - was tested in Italy, Denmark and Spain. It was found to be a simple and scalable product that can help to provide better mental healthcare to more people at a lower cost through evidence-based data driven intelligence by speeding up diagnosis, prevention and treatment. In Denmark, the solution was found to have a statistically significantly higher usability compared with the other system tested in the trial. Furthermore in Italy and Spain, the patients evaluated no statistically significant difference between the two systems in any of the categories, except for the usefulness category favoring the Monsenso system (z = 2.68, p < 0.01) - See article: '​Smartphone-based self-monitoring in bipolar disorder: evaluation of usability and feasibility of two systems', International Journal of Bipolar Disorders volume 7, Article number: 1 (2019)
Customers across several sectors, public authorities, private providers as well as insurance companies have adopted the solution, not only for the treatment of bipolar disorder, but also for people with anxiety and schizophrenia. Since then, Monsenso has partnered up with various other public authorities, companies and mental care institutions around Europe, the US and Australia to deploy the solution for a wider range of mental health problems, such as the treatment of alcohol and drug addiction. The company is also involved in a range of research projects where the solution is used for e.g. monitoring medicine adherence and enhancing emotional skills among young adults.
Since the NYMPHA-MD project, Monsenso has grown the business rapidly. It raised capital through several funding rounds and in June 2020, Monsenso completed a successful IPO on​ NASDAQ First North in Denmark​. It increased its revenues, doubled its number of employees and recently opened an office in the UK. Last summer, the company ​ won a large contract with a global pharma company that will use the solution in nine European countries for real-world data collection across two studies in connection with the launch of a new drug for depression treatment and recently also announced entry into Middle East with a new pharmaceutical order. Recently, the company started providing its solution to Danish municipalities to help ​ in the efforts made towards curbing COVID-19 unemployment rates and supporting people that live with stress and depressions to return back into the labour force faster.
The NYMPHA-MD per-commercial procurement has helped pave the way for Monsenso's growth primarily in our work with passively collected data through wearables and with localisation of solution to new international markets' - Thomas Lethenborg, CEO of Monsenso.
More information on the Monsenso website
Downloads