CONVERGENCE: a must-attend for the cybersecurity stakeholder community!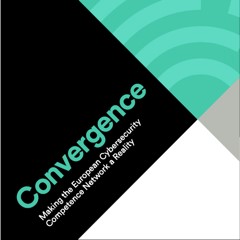 date: 09/12/2020 - 11/12/2020
After welcome addresses from the four pilot coordinators and the Hessen Representation, the program will open with keynotes and discussion featuring:
Wojciech Wiewiórowski, European Data Protection Supervisor
Andreas Könen, Head of Department Cybersecurity and Information Security in the German Ministry of the Interior
Rasmus Andresen, Member of the European Parliament, Rapporteur Cybersecurity Competence Network Centre Regulation
a European Commission representative (DG CONNECT).
The event will provide each pilot the opportunity to demonstrate their achievements and results so far and also showcase the cooperation between the pilots on a series of cybersecurity focus areas.
Registration is free and open now!