CONVERGENCE: Making The European Cybersecurity Competence Network A Reality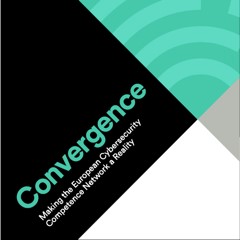 The objective of the event is to highlight to the European cybersecurity stakeholder community the progress that's is being made in harnessing European expertise and resources in the broader context of the proposed legislation relating to a European Cybersecurity Industrial, Technology and Research Competence Centre and a Network of National Coordination Centres.
The program outline consists of an introductory evening session with welcome addresses from the four pilot coordinators followed by a high-level panel discussion. The next one and a half days will provide each pilot the opportunity to demonstrate their achievements and results to date through videos, presentations, tools, panel discussions et al, and will also feature a series of focus groups that showcase the cooperation between the pilots on certain related cybersecurity topics.
The focus groups areas currently being considered are:
Communications
Cyber ranges
Education
Governance
JRC Cybersecurity Atlas
Roadmapping
Threat intelligence in the financial sector
Each focus group will start with a short general introduction for those not acquainted with the subject area.
The event will conclude on the third day with a wrap-up session involving the four pilot coordinators and a senior ECSO representative.
In light of COVID-19 travel and other restrictions, three potential formats for the event are planned:
Physical presence i.e., no government-enforced travel restrictions, limited social distancing requirements;
Virtual only event i.e., full travel restrictions enforced, quarantine requirements;
Hybrid event i.e., limited physical numbers due to social distancing and live streaming to enable full participation.
The eventual format of the event will be decided based on regulatory restrictions as well as personal health considerations: but it's not too early to save the dates!