Urgent updates on WiFi4EU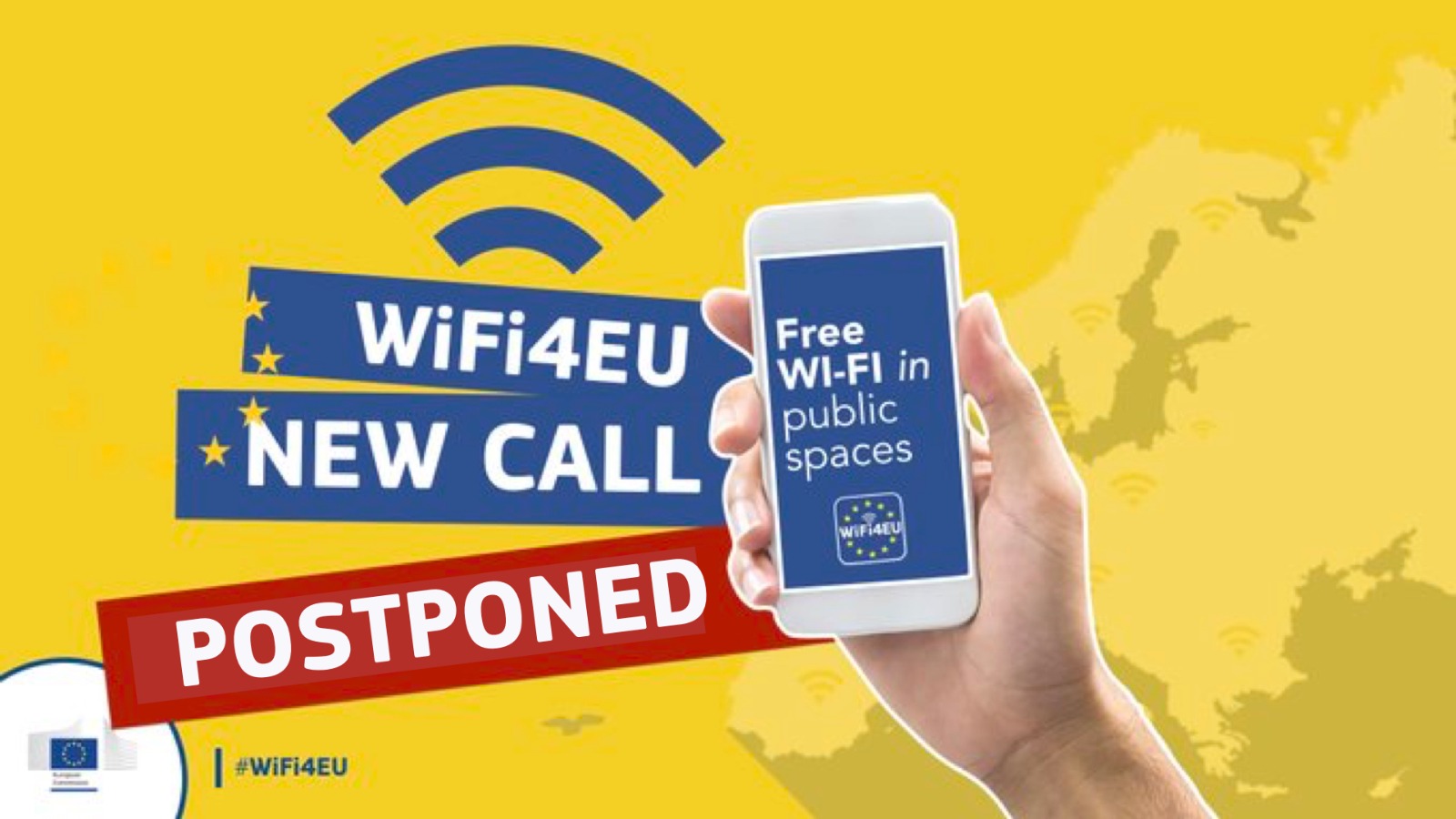 In view of the Coronavirus crisis, which seriously affects a number of municipalities and regions, the Commission decided to postpone the fourth and last call on Wifi4EU. The current disruption would not give all municipalities equal opportunities to participate in the call.
We will keep all municipalities informed about the new date of the call as soon as the situation returns to normal in all participating countries. No eligible municipality will lose the chance to win a voucher as soon as the call is opened.
We send our support to all those affected by the current situation.