Digital Opportunity Traineeships: bring talented and motivated trainees to your company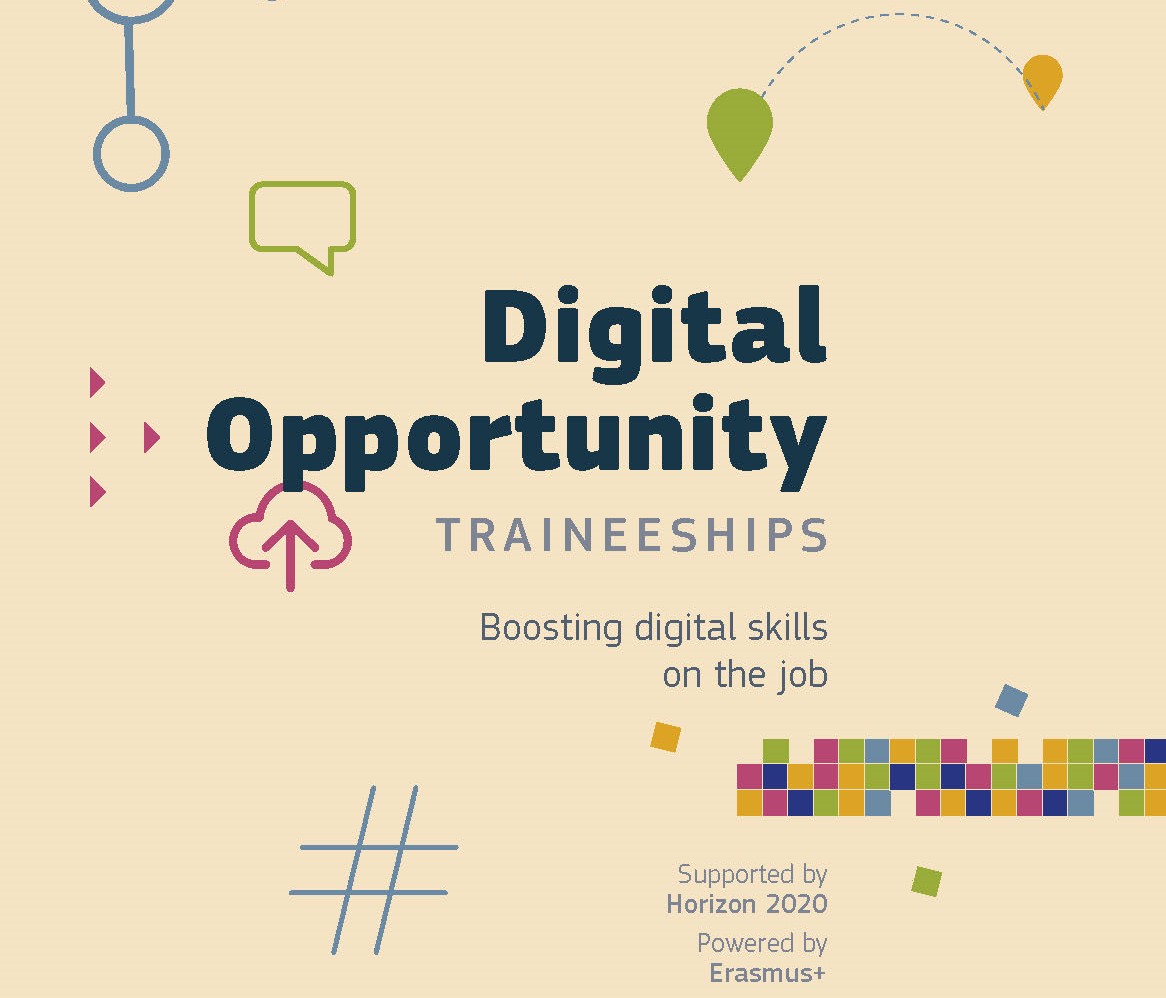 Digital Opportunity Traineeships is an EU-funded initiative. It helps companies – from SMEs and start-ups to large corporations – to find people who are ready to use and improve their digital skills. Particularly, the initiative focuses competences in big data analytics, data privacy, cybersecurity, artificial intelligence, IT systems networks or in the development of apps and software.
So far more than 4,000 traineeships have taken places in renowned companies such as Airbus, Siemens, Microsoft and Seat, as well as in start-ups and tech organisations.
For companies, offering a Digital Opportunity Traineeship means:
Access to candidates with strong skills and motivation
Access to candidates from other countries
Bringing fresh ideas and enthusiasm to the everyday work
Financial contribution for trainees provided by the EU
Low administrative burden
Taking concrete action to address the growing digital skills gap in Europe
A quick and easy way to offer traineeships
Companies can publish their offers at ErasmusIntern or advertise directly through the university career or international relations offices.
The Digital Opportunity Traineeships initiative is funded by Horizon 2020 and implemented through the highly successful Erasmus+ Programme.
To find out more about how trainees can boost your company's performance, send an email or check the dedicated website.
Be a company that helps create the talent of tomorrow.
Useful links