Core Vocabularies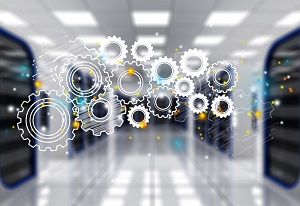 Simplified, reusable and extensible data models    
When is this solution for you? 
As a public administration, you want to:
- Develop new systems from a conceptual and logical data model
- Enable the information exchange between systems
- Integrate data from various sources
- Publish data in a common export format
What can we offer you? 
Core Vocabularies are simplified, reusable, and extensible data models that capture the fundamental characteristics of an entity, such as a person or a public organisation, in a context-neutral manner. Public administrations can use and extend the Core Vocabularies in the following contexts:
Information exchange between systems: the Core Vocabularies can become the basis of a context-specific data model used to exchange data among existing information systems.
Data integration: the Core Vocabularies can be used to integrate data that comes from disparate data sources.
Data publishing: the Core Vocabularies can be used as the foundation of a common export format for data in base registries like cadastres, business registers and service portals. 
Development of new systems: the Core Vocabularies can be used as a default starting point for designing the conceptual and logical data models in newly developed information systems.
ISA² has developed the Core Vocabularies for public administrations in an open process with the active involvement of the SEMIC action stakeholders.
The Core Vocabularies are:
Core Person: captures the fundamental characteristics of a person, e.g. name, gender, date of birth, location.
Core Business: captures the fundamental characteristics of a legal entity (e.g. its identifier, activities) which is created through a formal registration process, typically in a national or regional register.
Core Location: captures the fundamental characteristics of a location, represented as an address, a geographic name or geometry.
Core Criterion and Core Evidence: describes the principles and the means that a private entity must fulfil to become eligible or qualified to perform public services. A Criterion is a rule or a principle that is used to judge, evaluate or test something. An Evidence is a means to prove a Criterion.
Core Public Organisation: describes public organisations in the European Union.
Get started 
Download the latest version of the Core Vocabularies via Joinup:
Is this solution open source? 
Any questions? 
Contact the SEMIC action team.
Get involved!
Do you want to participate in the work of the Core Vocabularies Working Group? Share your comments and change requests via:
More detailed information 
About Core Vocabularies
Read more about or Core Vocabularies on Joinup.
About the SEMIC Action
Visit the SEMIC collection on Joinup or check out SEMIC Action page on the ISA² website.
Who is already using this solution? 
/isa2/file/francescagleriajpg-2_enfrancesca_gleria.jpg
Trentino region:
As part of its journey towards increasing the semantic interoperability of its information, the Autonomous province of Trento in Italy has set up a close collaboration between the Consortium of municipalities. The goal is to pilot the use of the Core Vocabularies through several initiatives: mapping Trentino's institutional web site information structure to the Core Vocabularies and creating a new draft Core Vocabulary for public events are two examples. One of the main benefits of the Core Public Event Vocabulary is to include municipalities as important agents for promoting social and touristic events with relevant local information involving small entities such as associations, local civil society representatives, volunteering etc."
/isa2/file/rafbuylejpg-1_enraf_buyle.jpg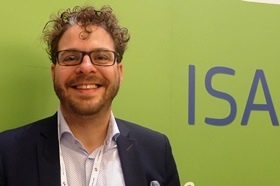 "The interoperability programme in the Region of Flanders in Belgium, 'Open Standards for Linked Organisations' (OSLO²) is re-using and extending the ISA CORE vocabularies: Person, Business, Public Organisation, Location and Public Service (data.vlaanderen.be). The core vocabularies are a valuable starting point for 'Informatie Vlaanderen' because they capture the fundamental characteristics of a number of interesting concepts that have been identified as very important for e-government in Flanders.