Tallinn e-Governance Conference 2018
Leading e-Governance experts, decision makers, donors and civil society groups will meet in Tallinn, Estonia to discuss challenges governments are facing when trying to meet the expectations of digital citizens.
Conference topic
Tallinn e-Governance Conference 2018 topic is "Governance for Digital Citizens". This topic will be discussed from four perspectives:
Digital Citizen

Digital Rights and Freedoms

Personalised e-Governance

Digital Platforms for Digital Citizens
Who is the Conference for?
Government decision makers and strategists from countries implementing national e-Governance strategies
Donor organisations supporting development of open, transparent and efficient governance practices via IT solutions
Companies developing e-Governance applications and assisting governments with their implementation
Participation
The key goal of the conference is to help governments develop their use of e-services in a meaningful and future oriented way. In doing this, focusing on a citizen and user centric perspective is crucially important if governments want their e-services to be widely used.
Our desired audience would be public officials from all different regions of the world, in charge of e-governance development. This will provide a practical hands-on discussion and experience exchange on the necessary level of detail. It will also benefit those countries that have not yet established the necessary public structures, to learn from the existing experiences of their peers and colleagues.
Ministerial level participation will be strongly encouraged. Political leadership and will is usually of key importance in sustainable e-governance development. Countries such as Namibia or Mauritius serve as good examples in this context.
Additionally, donor organisations and development cooperation agencies shall be invited together with representatives of the business community.
/isa2/file/picture12png-0_enpicture_12.png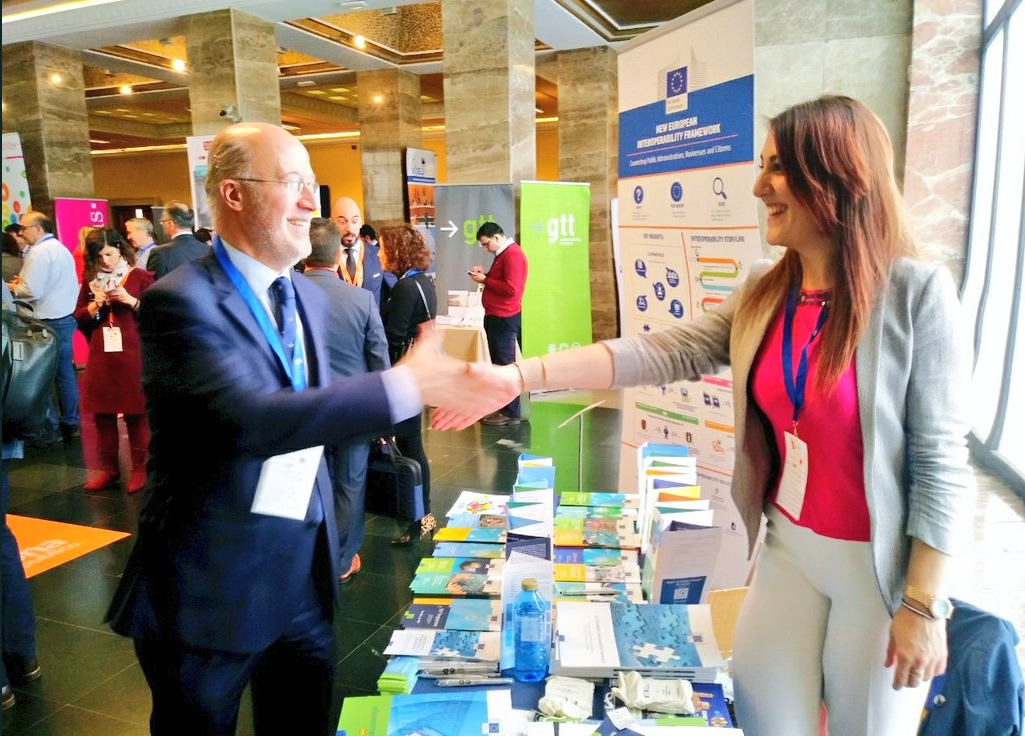 DON'T MISS!
ISA² is coming to the conference! Visit our stand and learn about interoperability solutions for public administrations, businesses and citizens! 


Disclaimer: The Communication team of the ISA² Programme has made every attempt to ensure the accuracy and reliability of the information provided on this website. However, the information is provided "as is" without warranty of any kind. The European Commission  does not accept any responsibility or liability for the accuracy, content, completeness, legality, or reliability of the information contained on this website.
Tuesday, 29 May, 2018
-
Wednesday, 30 May, 2018 - 15:30 - 15:30