Enabling Digital Government through Geospatial and Location Intelligence ​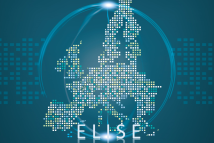 2016.10 European Location Interoperability Solutions for e-Government (ELISE)
When is this action of interest to you? 
This Action targets those working in public administrations or private companies that deal with information, data, services and processes using the power of location.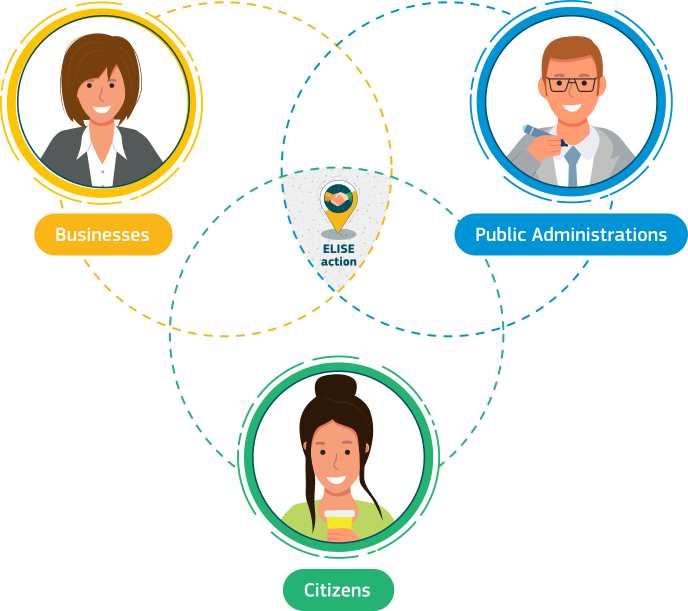 What is this action about?
Location-related information underpins an increasingly high proportion of EU and national governmental policies, digital public services and applications used by public administrations, businesses and citizens.
The ELISE Action is a package of legal, policy, organisational, semantic and technical interoperability solutions to facilitate more efficient and effective cross-border or cross-sector digital public services, processes involving location information and the insights gained from that information (location intelligence).
This Action supports Better Regulation and Digital Single Market Strategy goals, including specific actions of the e-Government Action Plan and the European Interoperability Framework, which are reinforced by the Tallinn Declaration vision and the Communications on Building a European Data  Economy and on Artificial Intelligence for Europe.
The ELISE action builds on the principles of the INSPIRE Directive which establishes an infrastructure for environmental spatial information in Europe, while continuing the work from two ISA2 Actions: the  European  Union  Location  Framework  (EULF), which developed and promoted a best practice policy and guidance framework, underpinned by INSPIRE, with pilots in different countries and thematic domains, and A  Reusable INSPIRE Reference Platform (ARe3NA), which facilitated INSPIRE implementation in Member States through the development of a structured implementation approach and body of reusable interoperability solutions.
ELISE continues this work by fostering the adoption of best practice location interoperability solutions across the EU, supporting the digital transformation of public services and creating assets relevant to evolving EU digital and data strategies.
/isa2/file/elise-graphpng_enelise-graph.png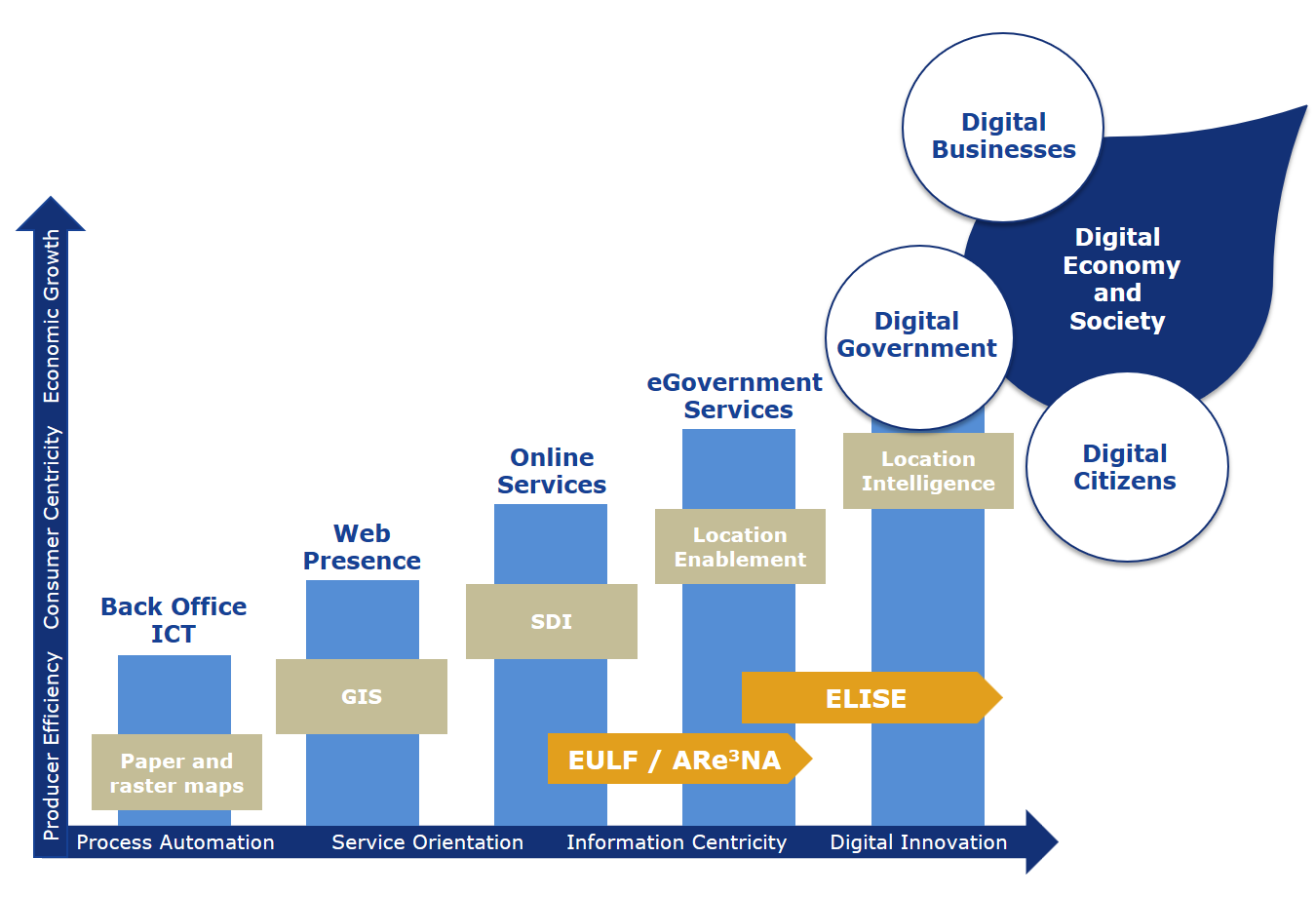 What are the objectives?
ELISE aims to break down barriers and promote a coherent and consistent approach to the sharing and reuse of location data across sectors and borders in the context of the digital transformation of public services by:
Supporting different policy initiatives on European and national level
Providing reusable interoperable cross-border and cross-sector frameworks and solutions  for public administrations, business and citizens
Discovering how emerging trends and technologies enable more effective use of location data for policy and digital public service uilding
Geo-Knowledge Base to inform and train stakeholders and promote the adoption of good practices and innovations in location data
This is being done through four types of outputs: 
carrying out studies to assess enablers and barriers of location interoperability, examining the role of location information in the digital transformation of government and the data economy, assessing the implications of relevant policies (e.g. the EU's digital strategy, PSI, GDPR), investigating disruptive technological developments for publishing, finding and using location data, addressing topics such as Application Programming Interfaces (APIs), Blockchain, Artificial Intelligence (AI), and assessing the future role of Spatial Data Infrastructures.
developing a framework of guidelines, recommendations and reusable tools to enable location interoperability, building on EULF and ARe3NA, and expanding into new business models and technologies for data exchange, transformative solutions with location intelligence capabilities, and ethical handling of data.
developing pilots and applications to test principles in practice, offer lessons and resources for others to build upon, provide the basis for a widespread rollout, and show the benefits of location interoperability. These pilots support either pan-European reference data solutions (e.g., gazetteer services) or sector-specific applications (e.g., Energy Efficiency of Buildings and Intelligent Transport Systems).
including landscape analysis and assessment of good practices through a Location Information Framework Observatory (LIFO), knowledge transfer and capacity building, and stakeholder support to help improve and implement location interoperability and digital government transformation. 
The ISA² Working Group on Geospatial Solutions plays a vital advisory and facilitating role in the ELISE work programme's priorities and content and in disseminating results. The Working Group endorses actions within ELISE, and, indeed, several of them have been put forward by Working Group representatives. Besides, the Working Group members make direct contributions on specific ELISE topics through a series of dedicated thematic User Panels.


What are the benefits?
Benefits delivered through ELISE include:
Cost and time savings by reusing or co-creating cost-efficient solutions and avoiding duplicated or unnecessary effort, e.g., in data procurement, application development and service delivery.
More effective and usable public digital services through sharing best practices, fostering collaboration and highlighting optimal business models, processes and technologies.
Financial benefits for private sector companies in reusing public sector location data and participating in joint initiatives.
Better support to the Policy Lifecycle and analysis through cohesive application of location information at the early policy stages.
Improved spatial awareness and analytical skills for organisations to make best use of available data.


What is already available?



Studies
ELISE is developing a framework of guidelines, recommendations and reusable tools providing inputs to the EIF toolbox design. Following ELISE solutions are referenced in the EIF toolbox:
The European Union Location Framework (EULF) Blueprint is a guidance framework for location-enabled digital government, fully aligned with the EIF. The Blueprint is divided into five focus areas, each with a strategic overview and a series of recommendations, including action checklists, links to relevant parts of the EIF, and examples of best practices. The content is available both as a document or online in Joinup. It is cross-referenced to the EIF Toolbox Recommendations in the Blueprint are used to scope indicators in the Location Information Framework Observatory (LIFO). Detailed guidance documents are available on selected topics covered within the Blueprint:
The Re3gistry is a reusable open-source solution for managing and sharing reference codes. Licensed under the EUPL, it can be deployed or further developed for any sector wanting to have authentic reference data/codes made available for information systems and human users. Version 2 of Re3gistry software is available.

The INSPIRE Reference Validator supports INSPIRE implementers checking the validity of their datasets, metadata and services. The validator relies on the ETF testing framework software and custom Abstract Test Suites and Executable Test Suites, together with a dedicated helpdesk.
ELISE has contributed to the development of pilots and applications in two main areas, Energy Efficiency and EU Gazetteer services. Both activities followed on from initial work in the EULF action.



ELISE activities dealing with Energy & Location Applications involve defining and executing a series of use cases aimed at developing reusable approaches and demonstrating the added value of geospatial data supporting the aims of the Energy Performance of Buildings Directive and the Energy Efficiency Directive. The use cases are related to:
The assessment of energy performance of buildings using 3D buildings data and energy consumption dynamic data.
Use of digital platforms for the smart management of public lighting.
The development of a regional energy strategy, and
The reuse in other countries of a methodology developed previously in Italy to harmonise Energy Performance Certificates of buildings.


The EU Gazetteer Common Service concept was investigated initially in a feasibility study and examined further through a survey that confirmed likely needs and available data. Candidate open data solutions were identified from DG ESTAT and EuroGeographics, alongside existing wholly community-sourced solutions. An evaluation project was undertaken, which focused on particular use cases and how available open gazetteer solutions can support them. The project added open address data from several countries to the DG ESTAT OpenStreetMap based service, transformed to the Nominatim format; defined requirements and built a 'cultural heritage' testbed for evaluation purposes, and opened evaluation facilities for other use cases. The final report can be found here.
The ELISE Geo Knowledge Base Service fosters the reusability of good practices and solutions in the context of location interoperability. Moreover, the underlying approach explores how knowledge about (location) interoperability can be represented and shared with different stakeholders, including the pilot/application methodologies.



The Location Interoperability Framework Observatory (LIFO), monitors and reports on the state of play of location interoperability in Member States' digital government programmes. LIFO is a domain-specific observatory complementing the National Interoperability Framework Observatory (NIFO). The LIFO assessment considers the level of adoption of recommendations in the EULF Blueprint. Data collection for the assessment is carried out using EU Survey. A first LIFO assessment was carried out in 2019 involving 10 participating Member States. LIFO 2020 now extends to more than 20 Member States. Outputs include country factsheets and an overall EU state of play report. In 2021, online business intelligence tools will be introduced to provide breakdowns and comparisons and graphical representations of results.



The ELISE Knowledge Transfer and Capacity Building (ELISE KT) activity aims to consolidate the ELISE action knowledge and provide new insights on topics related to Location and digital transformation. It is undertaken in a number of ways, including videos, a series of webinars and workshops, online guidance, agreed vocabularies to promote semantic interoperability, online training, innovative reusable knowledge transfer tools and promotion material. Through ELISE KT activities, a broad community of stakeholders from the public, business, and on-governmental sectors has been built. It contributes to the validation of ELISE activities and gives inputs for further consideration in future ELISE activities and next-generation programmes like Digital Europe Programme (DIGITAL). 


What are the next steps?
In the remainder of the work programme (2020), ELISE will in 2021 consolidate previous work, initiate selected new activities and assess impacts within the EU Member States. That will include considering actions in the context of a possible transition to the Digital Europe Programme (DIGITAL). Planned activities include:
Continued support to the implementation and take-up of ELISE solutions, including the Re3gistry, Validator and Blueprint
Consolidation of results from the Energy Performance of Buildings pilot activities
Concluding the LIFO 2020 assessment, providing an EU-wide state of play, supported by new analytical tools
An update to the EULF Blueprint, incorporating findings and best practices from the LIFO 2020 assessment
Continued knowledge transfer and capacity building activities, including supporting the reuse of materials, increasing the online presence on Joinup to help promote outputs, and interaction with the Interoperability Academy action on digital skills
Location intelligence landscaping focusing on location intelligence in the public sector, which combines AI, data analytics and geospatial technologies/techniques (including data visualisation) to aid decision-making.
Scoping and initial setup of a pilot for investigating interoperability issues within and between data spaces involving location information in different sectors
Leveraging the power of location information and technologies to improve public services at a local level: an EU-wide analysis
Regional and local data-driven innovation through collective intelligence and sandboxing
Providing a benchmarking approach to smart spaces based on the outcomes of the ELISE action
Longitudinal analysis of SDIs supporting access to location data for environmental purposes and how that support has evolved over the last decade.
SDIs for the Digital Economy - Cross-border and cross-sector data flows
Consolidation of ELISE results to create policy-relevant outputs and organisation of several events that will help promote and validate these outputs before the Action's closure