Evaluating progress in implementing the ISA² Programme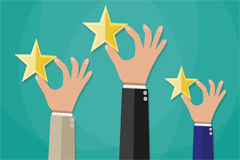 2016.39 Monitoring and Evaluation
When is this action of interest to you?
You want to monitor and evaluate the implementation of the ISA programme and the follow-up ISA² programme. You want to ensure that the objectives of the ISA legal Decision are met, and that progress and management of the ISA² programme are on track.
What is this action about?
An essential element of the ISA² work programme involves the monitoring and evaluation of progress being made and, in particular, the relevance, effectiveness, efficiency, utility, sustainability and coherence of the programme's actions. This is called for under Article 13 of the underlying ISA Decision.
This action is dedicated to achieving those goals as well as improving the internal management processes of the ISA² work programme.
This action provides you with data from the monitoring and evaluation exercise of the programme, as well as from its actions that are ongoing throughout the duration of the programme. All the data can be consulted using the ISA dashboard.
What are the objectives?
Setting up both quantitative and qualitative measurement, thus providing guidance to the ISA² programme and input to the European Interoperability Strategy;
Providing an effective decision-making communication tool
What are the benefits?
Ensuring that ISA² objectives are met
Bringing cost reductions as underperforming actions are identified sooner
Introducing an improved management process for the ISA² programme
Increasing transparency of the investment made under the ISA² work programme
Providing a better decision-making tool
Ensuring better communication of the results of individual ISA² actions
Improving information about the overall ISA² work programme
​What has been achieved?
During the years of the programme, the action ensured the programme is monitored and evaluated on a quarterly and yearly basis. The relevant data were collected, analysed and communicated using ISA² dashboard.
​What are the next steps?
In 2020, the action will continue to monitor all actions funded by the ISA² programme. In each quarter the relevant metrics will be gathered, grouped, analysed and communicated to all stakeholders (including EU citizens when privacy and business secrecy concerns are met).

Measurements collected in the frame of this action will be communicated on a quarterly, and yearly basis. The measurements gathered in the frame of this action will be made available to all stakeholders (ISA² Programme management, ISA² project officers, Member States, citizens, etc.) on the ISA² dashboard. In 2020/2021, the action will cater for the final evaluation of the ISA² programme and for the evaluation of the new EIF implementation.