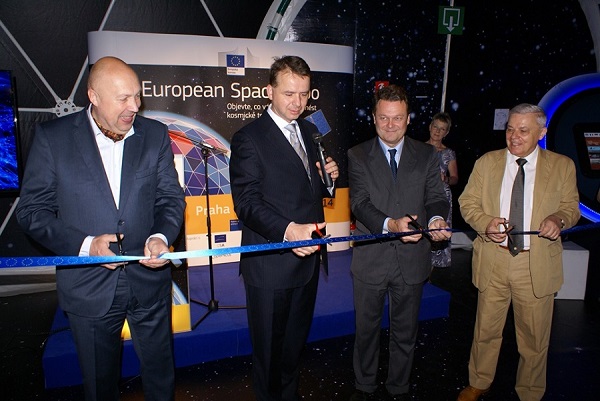 The opening ceremony took place in line with plans, with four speeches respectively given by the Head of the Permanent Representation of the European Commission in Prague, by the Mayor of Prague, by the Vice-Minister of Transport and by the Executive Director of the GSA. The ceremony finished with the traditional ribbon cutting.
After the opening ceremony, the Ambassador of Spain in the Czech Republic came to visit the Expo.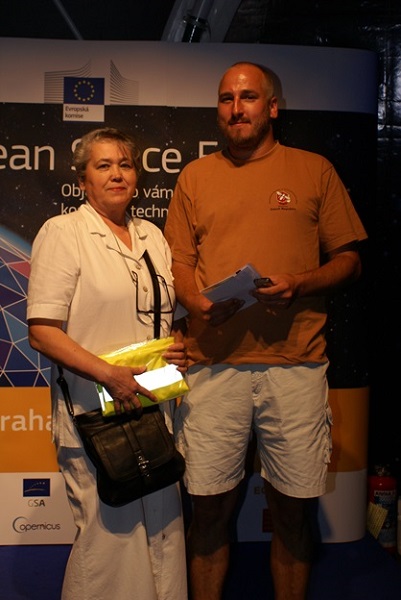 A new symbolic threshold was reached on Sunday, with the 450.000th visitor of the Expo.
On Sunday, the city of Prague decided to highlight the exhibition on their website, we are on tv as well.
http://www.praha1.cz/cps/odbory-a-oddeleni-45367.html

Animation Programme: four presentations take place every day.
School Visits
The school visits started Monday. Our speaker did a great job adapting his speech to the age of the different groups. Presentations to schools were very interactive.