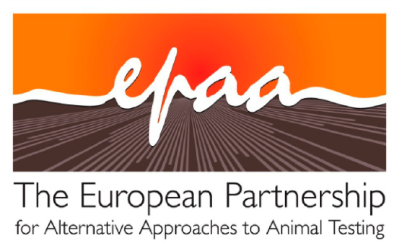 EPAA partners are committed to pooling knowledge, research and resources to accelerate the development, validation and acceptance of 3Rs (Replacement, Reduction, Refinement) alternative approaches at an international scale.
Being aware of the fact that alternatives to animal testing can only turn into a real success if implemented globally, it has been decided that the lead theme of the 2012 EPAA activities – and, consequently, also the focus of the 2012 Annual Conference – is the "Development and Implementation of 3R methodologies through International Cooperation".
Programme

(120 kB)
Press release

(135 kB)
Activity report 2012

(2 MB)
Memorandum of Understanding with Institute for In Vitro Sciences

(640 kB)
Posters Book - Abstracts & Links to PDF posters

(218 kB)
Attendance data & analysis

(900 kB)
Flash report

(205 kB)
Annual Conference Report

(240 kB)
Presentations
Session 1: Setting the scene & political perspectives
Session 2: International cooperation on 3Rs in the pharmaceutical sector
Session 3: International cooperation on 3Rs in the cosmetics sector
Session 4: An example of cross-sector dialogue at a global scale : the case of skin sensitization
Session 5: Round table with regulators
There were no presentations shown for this session.
Session 6: EPAA 3Rs awards session
Session 7: Conclusions