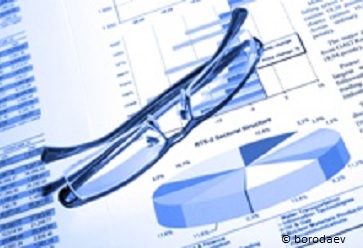 More than a third of SMEs surveyed did not manage to get the full bank loan financing they needed. While SMEs reported a welcome fall in interest rates for loans, they also experienced tightening in collateral and other requirements. In response, the Commission aims to increase uptake of its new programmes to support access to finance.
Access to Finance survey findings:
Growth expectations: Between 2009 and 2014, the proportion of SMEs expecting to grow increased from 47% to 61%. This optimism is in line with the Commission's autumn forecast, which predicts a gradual strengthening of economic activity in the course of 2015 and 2016. It is not surprising that SMEs are therefore already reporting an increased demand for equity financing, trade credit, credit lines and bank loans.
Concerns about access to finance vary: Access to finance remains the most important concern of 13% of EU SMEs. It is perceived as most pressing for SMEs in Cyprus, Greece and Slovenia. Small companies in construction, micro enterprises and more innovative enterprises experience the most problems obtaining finance.
Lack of financial knowledge narrows financing options: many SMEs are not confident about their ability to discuss financing with banks or investors. One SME out of three is not confident about talking with banks and only 20% are comfortable in negotiations with equity investors and venture capital firms. In particular, smaller and non-innovative firms have less confidence in their own financial competences. This knowledge gap can hamper the use of new financing options.
Bank loans: Bank loans remain the favourite form of external financing for 62% of SMEs and, with the exception of micro firms, they were perceived by most SMEs as having increased availability. However, 13% of SME bank loan applications were rejected - a slight increase from 11% in 2013.
Loan conditions: With the exception of micro companies, SMEs reported a net fall in interest rates. In contrast, collateral requirements imposed by banks were considered by SMEs to have increased in all EU countries
New EU programmes address access to finance problems
From 2014 to 2020, new EU programmes will help to bridge the market gap in the provision of SME financing. These initiatives are included in the Competitiveness of Enterprises and SMEs programme (COSME), Structural Funds, and the SME instrument and InnovFin components of the Horizon 2020 programme for research and innovation.
EU assistance for companies seeking access to finance is channelled through selected financial institutions, such as banks, leasing companies, mutual guarantee societies or venture capital funds. EU programmes are designed to catalyse financing for SMEs through loan guarantees, equity investments and other risk-bearing mechanisms. The Commission is also working on fostering SMEs access to non-traditional forms of financing, such as crowdfunding.
In parallel, through the local offices of the EU business support service, the Enterprise Europe Network, provides free information and direct services to companies looking for partners, funding, data on new markets, EU programmes or legislation. Online information is available at the EU's Access to Finance portal.