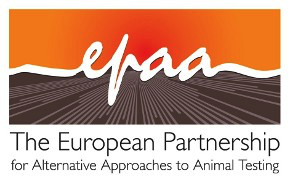 Watch the EPAA video on 'science based regulation' from the 2016 annual conference below:

12th EPAA Annual Conference: Science-based regulation
5 December 2016 (afternoon), in Brussels.
The aims of this Brussels-based event were threefold:
to give participants a state of the art on Science-based regulation, ahead of the EC Scientific conference on Alternatives (6-7 December 2016)
to report on EPAA achievements and milestones through 2016
to bestow the EPAA 3Rs Science Prize on the winner
MEP Françoise Grossetête (EPP First Vice-President) also outlined a vision for Science-based regulation.
The conference took place on 5 December 2016: 13:00-18:00, in the European Parliament, Brussels. It gathered academics, representatives from EPAA members, European and international institutions, NGOs, as well as national regulatory authorities.