European Week of Regions and Cities, Brussels
Date & time:
Monday, 8 October, 2018 - 15:00

to

Thursday, 11 October, 2018 - 15:00
Location:
Square – Brussels Convention Centre
Belgium
/futurium/en/file/ewrclogo2018pngewrc_logo2018.png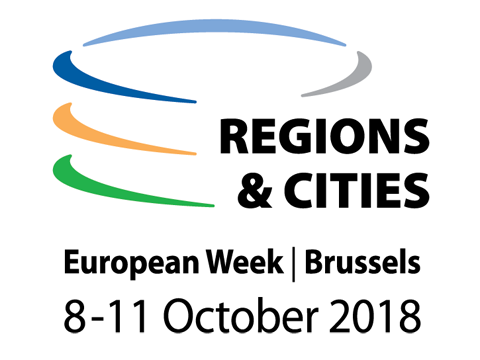 The biggest event on urban and regional policy in Europe is coming up! Registration for the European Week of Regions and Cities, organised from 8 to 11 October 2018 in Brussels, is now open.
During the week, representatives from the city and regional level will exchange good practices and know-how with experts and academics in the field of regional and urban development. Additionally, there is room for debates in relation to the development of EU Cohesion Policy, to underline the importance of regions and cities in urban policy making. Furthermore, there will be workshops and networking events.
The Urban Agenda for the EU will be present in an Urban Corner in the exhibition area during the entire duration of the event. Bringing together the urban networks and programmes EUROCITIES, URBACT, Urban Innovative Actions, and URBIS, the Urban Corner will enable networking and exchange activities on the Urban Agenda for the EU priority themes and more. Concrete information on the Urban Corner programme will follow throughout summer 2018.
Beyond the activities at the Urban Corner, the Urban Agenda for the EU will feature in the EWRC's programme in various ways: On 10 October, the Air Quality Partnership will showcase its main achievements in a workshop. On the same day, another workshop will shed light on the progress of the Urban Agenda for the EU and will announce the winners of the Urban Innovative Actions' third call.
Consult the full programme and register to your favourite sessions here!