TeDH – Technology and Design for Healthcare
Voting is closed. 395 users have voted.
TeDH developed smart garments which look great and help you to change your life.They track your lifestyle through embedded sensors and advanced algorithms to provide coaching towards a healthier lifestyle and prevent possible dangers for your health. Wear your health and be fit for future!
About the Innovator
TeDH – Technology and Design for Healthcare - is a Research Unit of the Design Department at Politecnico di Milano whose interdisciplinary team (designers, architects, and engineers) works in cooperation with medical institutions. TeDH specializes in the development of design methodologies for the creation of innovative systems and services for healthcare and wellbeing. TeDH's projects range from the design of wearable biomedical devices to the development of health care service scenarios supported by mobile communication technologies.
/futurium/en/file/pegasoteamjpgpegaso_team.jpg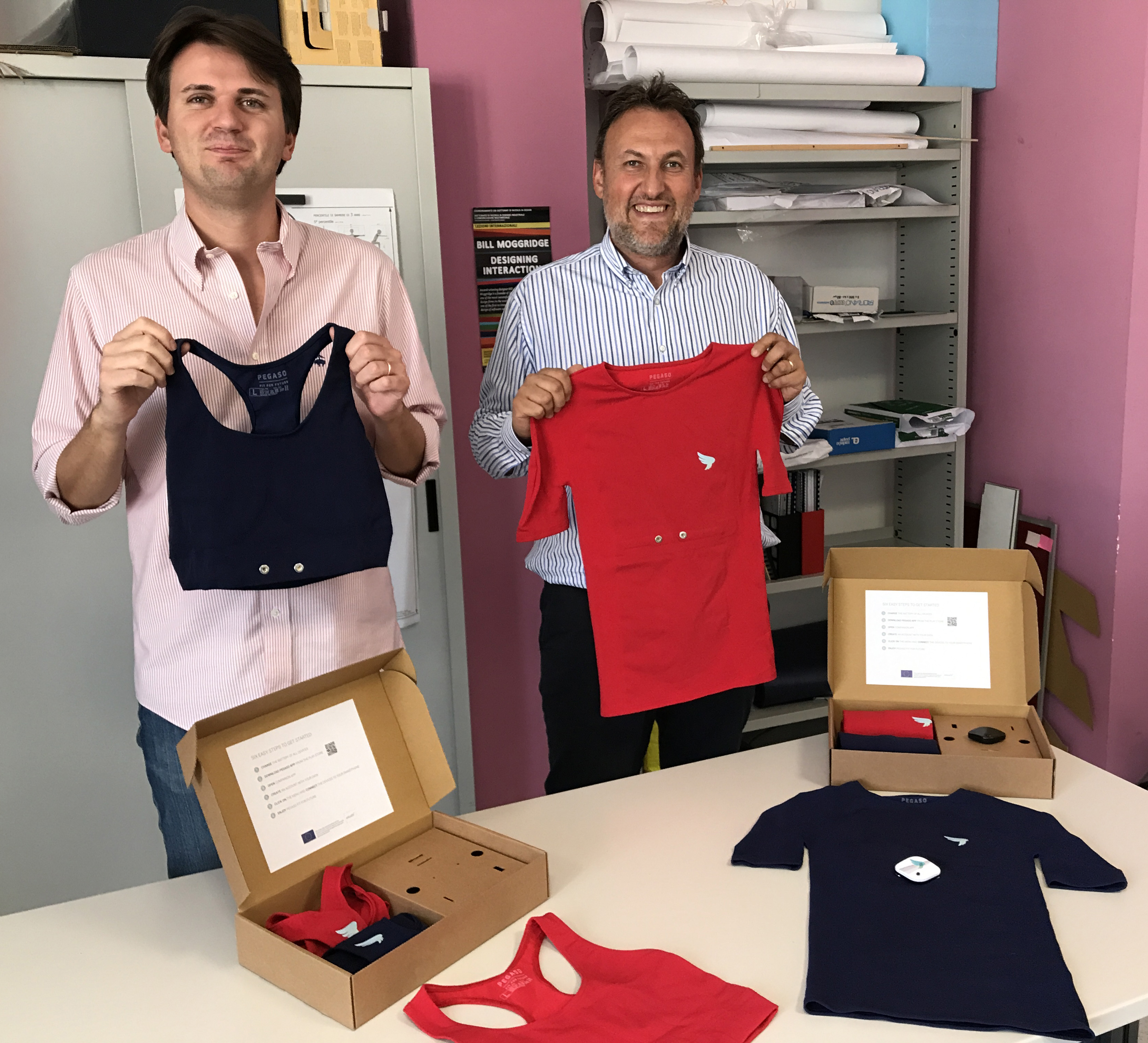 What is the innovation
As a partner in the EU-funded Pegaso project, TeDH developed and validated the smart garment as part of the overall sensing platform. The garments and related sensor system were implemented with an industrial approach (with an estimated TRL7) to be immediately ready for exploitation. The garment system is compatible with most of the commercial sensing platforms and was tested with electronics from CSEM. The high quality sensors make these smart garments usable in the fields of sports as well as for medical applications.
/futurium/en/file/pegaso2jpgpegaso_2.jpg
Out of the lab – Into the Market
The team has presented the system in a Business competition, aiming at funding for potential start-ups. Our start-up initiative focuses on wearables for sport and healthcare and leverages the PEGASO smart garment. Currently, the competition is in its final stage, as we are amongst the 20 finalists.We are also developing a full product portfolio to promote the smart garments in different application fields, such as rehabilitation and ergonomics.
Benefits of participation in the Framework Programme
The participation in the framework programme has strengthened our knowledge on smart materials, design and system validation. We also had the opportunity to experiment in engineering and production processes. The design methodology has been adopted in another H2020 research project (NESTORE). We are now looking at opportunities for industrial exploitation of the research outcomes.