Looking back on the 'Understanding Land Take' Workshop in Bologna, Italy
The University of Bologna hosted a Public Workshop entitled 'Understanding Land Take - Indicators, Datasets, Mapping' on 7 November 2019.
The workshop is the output of one of the actions developed by the Partnership on Sustainable Use of Land and Nature-Based Solutions Partnership and its work (read the full Action Plan here).
The Municipality of Bologna - represented by Giovanni Fini in the picture below - acts as a Co-coordinator of the Partnership together with Poland (Ministry of Investment and Economic Development).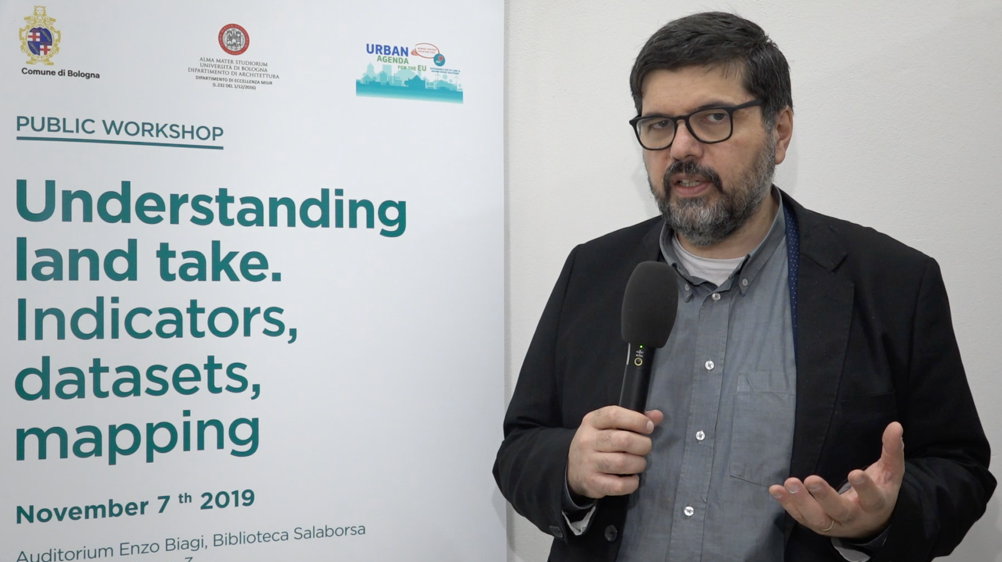 The conference featured various interventions by experts, most of them Partnership members, on the following topics. All presentations are available at the website of the University of Bologna. Videos of the conference will be published soon.
Municipality of Bologna: Land take challenges and actions - the Urban Agenda for the EU & the new Bologna General Urban Plan
University of Bologna: Understanding land take for achieving a liveable compactness
European Environmental Agency: Indicators, datasets and mapping developed at EU level by Copernicus Land Monitoring Service
Joint Research Centre (JRC): Indicators, datasets and mapping developed at Global level by the JRC
Italian Institute for Environmental Protection and Research: Indicators, datasets and mapping developed at national level by the Italian National System for Environmental Protection
Regional Ministry of Territory and Sustainability, Government of Catalonia: The urban and territorial indicators in Catalonia
Ministry of Energy and Spatial Planning, Government of the Grand Duchy of Luxembourg: Land take in Luxembourg
Verband Region Stuttgart: Understanding land Take in the Stuttgart Region
Two round table discussions with key stakeholders on 'how to answer to the current needs and requests', moderated by University of Bologna's Simona Tondelli (third on the photo from left to right), rounded off the programme.