About CONNECT University
/futurium/en/file/visual-0Visual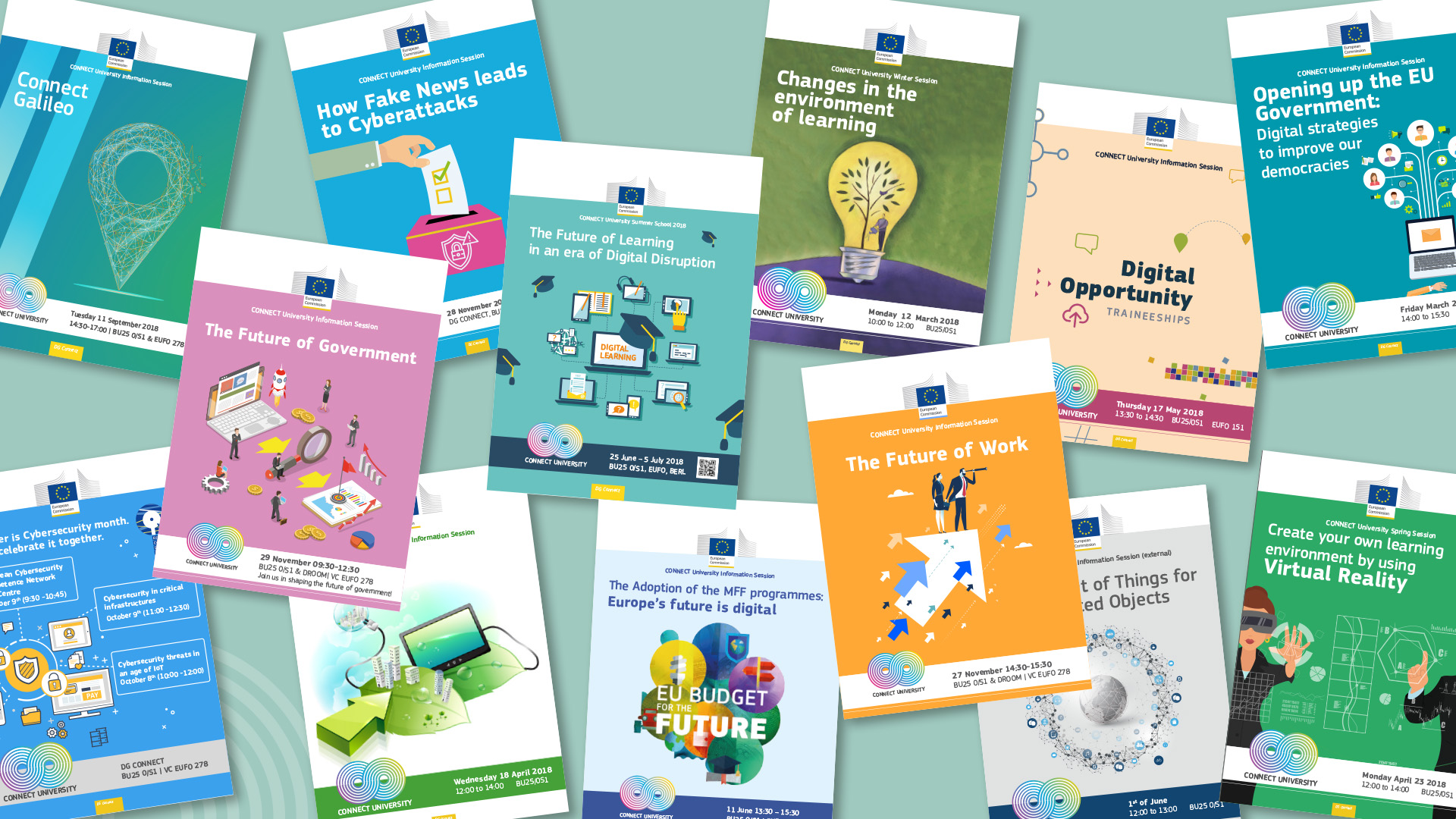 ---
Established in 2015, CONNECT University represents the flagship of the EU Commission's Directorate General on Communication Networks, Content and Technologies (DG CONNECT) that aims to:
Develop a new digital mind-set, with digital issues systematically hardwired into Commission's policies, legislation and communication

Spread knowledge about EU digital trends

Ensure that the ongoing digital revolution retains a human element

Ensure that digital issues become a systematic component of any policy, legislation or communication emerging from the Commission. This concerns both DG CONNECT staff but likewise staff from other DGs and European Institutions
By its nature, Digital is crosscutting, as witnessed by the numerous projects DG Connect developed with many other DGs and institutions.
Since 2015, the role of Digital has increased significantly, becoming part of the core priorities of the Juncker Commission, developing into not only an internal EU priority, but also one of the main vectors of the Union in its foreign relations. In the broader perspective of the European Union, Digital's valences equate with future Union competitiveness, growth and jobs, security, diplomacy and the development of a more equitable, prosperous and peaceful world.
CONNECT University (CU) is where disruptors from the world of technology come to discuss the Future of Digital. In its role as a knowledge and debate forum meant to stir interest and debate on all things digital, CONNECT University is among the top European Commission's initiatives that can bring together practitioners, industry, academia and policy makers from across EU institutions. CU's structure is flexible, aiming to accommodate the needs and agendas of its stakeholders. Its flag-ship event, the CU Summer School, is a horizon broadening experience on all things Digital. Seasonal Sessions bring together practices and fringe thinking. Monthly sessions serve as opportunities for workshops, presentations and consultations between the various categories of stakeholders, looking into specific matters they are confronted with.
With an increasing focus of the Commission on bringing the Union closer to the citizen, better communicating with citizens and other stakeholders, mainstreaming Digital in all aspects of European society, and with an increased awareness of the growth and labour changes impacting societies in Europe and around the world, CONNECT University shall endeavour to serve the expanded needs of EU Institutions pertaining to Digital, in moving from Digital-as-a-service to Digital-as-society. The future orientation of CU, in line with updated EU policies, shall place society at the centre of its interests, warping the technological universe around it.