2nd meeting of the Jobs and Skills Partnership, 13 July 2017, Bucharest
While the Public Feedback on the four pilot Urban Agenda Partnerships is up and running, the Partnerships launched during the Slovak EU Presidency (July-December 2016) are starting to identify concrete bottlenecks and potentials that will feed into their draft Action Plans.
The Partnership on Jobs and Skills in the Local Economy is one of the so-called Bratislava Partnerships agreed under the Slovak Presidency. They were operational from the beginning of 2017. On 13 July, the Jobs and Skills partners, whose work is coordinated by the cities of Jelgava and Rotterdam and by Romania, held their second meeting after the kick-off on 22 February.
/futurium/en/file/jobsandskills-2ndmeeting-bucharestjpgjobsandskills-2ndmeeting-bucharest.jpg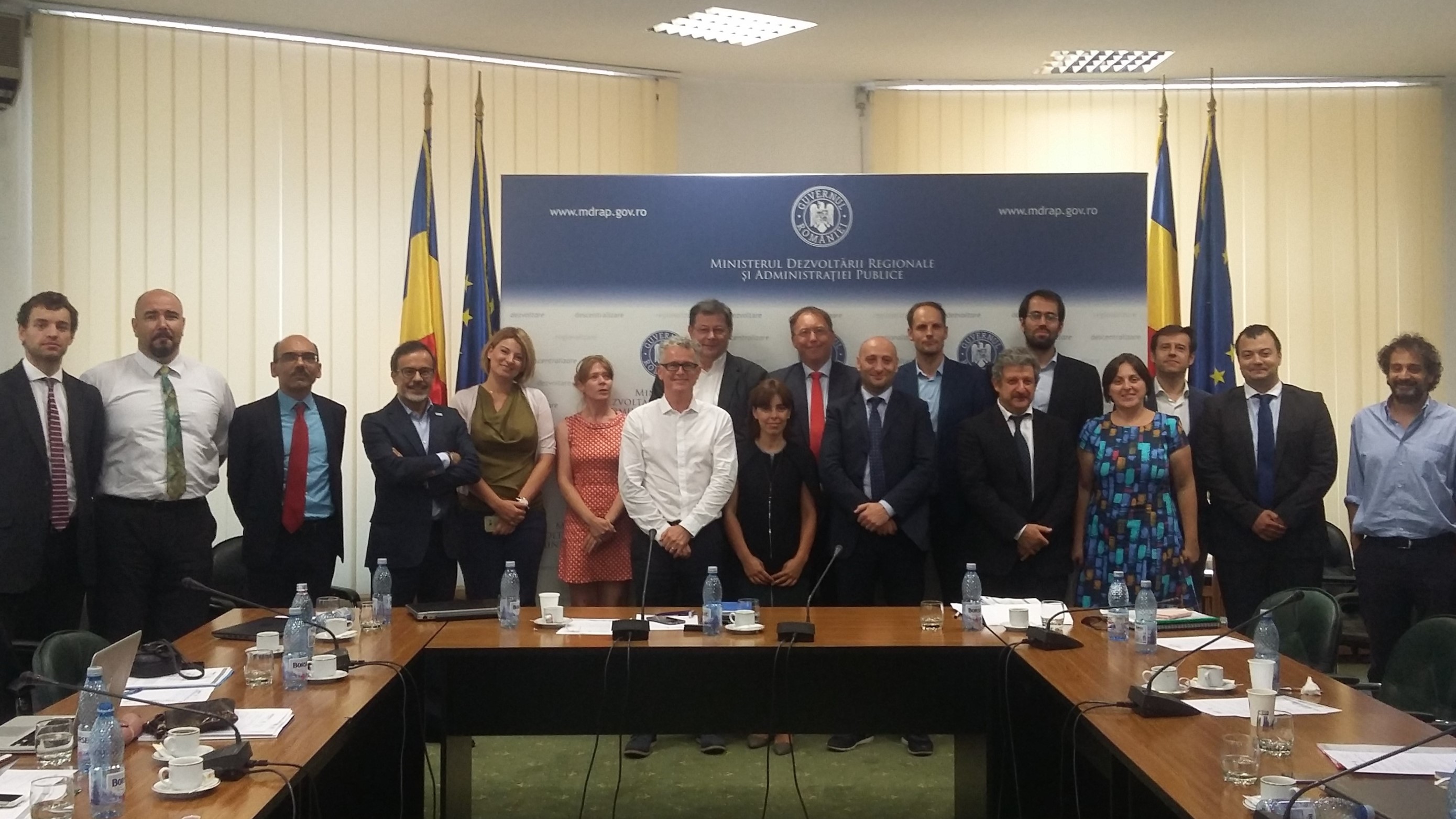 The Partnership is at the transition from the initial stocktaking to the research phase. Following an internal stocktaking exercise, the Bucharest meeting served to debate and structure the results and to discuss identified bottlenecks and potential solutions surrounding the six sub-topics of the Partnership:
Valorisation of Research and Development (R&D)
Business Location
Public Services
Effective Local Governance
Education and Skills
Next Economy
As next steps, individual working groups dealing with these six aspects will finalise the research phase until November 2017. A third Partnership meeting is scheduled for 29 November 2017 in Rotterdam. The Partnership strives to present the draft Action Plan by early 2018, which will be open for an online Public Feedback.
For an overview of the Partnership's structure and objectives, read the Orientation Paper.