Voting is closed. 450 users have voted.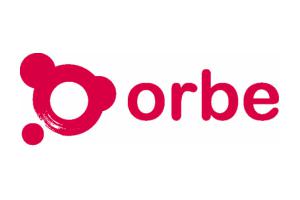 About the innovator
The Orbe team gathers designers, artists and scientists around the experimentation and implementation of new experiments involving the body and digital technology. Orbe is mainly involved in the cultural field, in the design and production of multimedia content as well as authoring tools. Orbe developed an expertise in the field of the situated medias: creation and consultation of contents in ambulation, 3D sound, contributive cartography, interactive sound and learning, augmented reality, mixed reality games.
What is the innovation
To realize these projects, Orbe has designed and implemented a SaaS platform call Nodal.studio. This platform allows an author to implement different types of experiments, involving the body, visual and sound media, the relationship to space and to others, gestures or walking. Nodal.studio is currently used by Orbe for its own projects and during workshops in art and design schools. We intend to open the SaaS version in 2019 fist quarter.

Out of the lab. Into the market
Nodal.studio is a new solution for creative coding. It allows authors and artists to make their ideas concrete without programming skills and distribute their creations on the web, the stores or any device running a web browser. Nodal.studio allows to prototype ideas in a few steps or to build complex and durable projects. The freemium access will allow to discover the platform and create your first projects. A subscription will be asked in case of professional use.

Benefits of participation in the Framework Programme
Our participation in Rapid-Mix H2020 project helped us in many ways. First of all, we were able to prototype the platform in a few months and test it with potential final users during several workshops. This approach helped us to gather many feedbacks and improve the platform ergonomics and accessibility. We also enriched the modules library following the most frequent requests.
We also integrated state of the art technologies coming from our consortium partners and used those technologies in very innovative products built with the platform.
This innovation was funded via H2020 project RAPID-MIX
Team behind the innovation
/futurium/en/file/img4940jpgimg_4940.jpg