Municipal Housing in Vienna
Year of publication:
2018
In 1900, Vienna had over 2 million inhabitants, 300,000 of whom have no home of their own. In 2013, statistics showed that one in four Viennese citizens live in municipal housing. For a better understanding of the history, facts and figures of Wien housing policy, please read the document "Municipal Housing in Vienna". For detailed information on the present situation, please consult the Annual Report 2016 on Housing in Vienna.
/futurium/en/file/municipalhousinginviennapngmunicipal_housing_in_vienna.png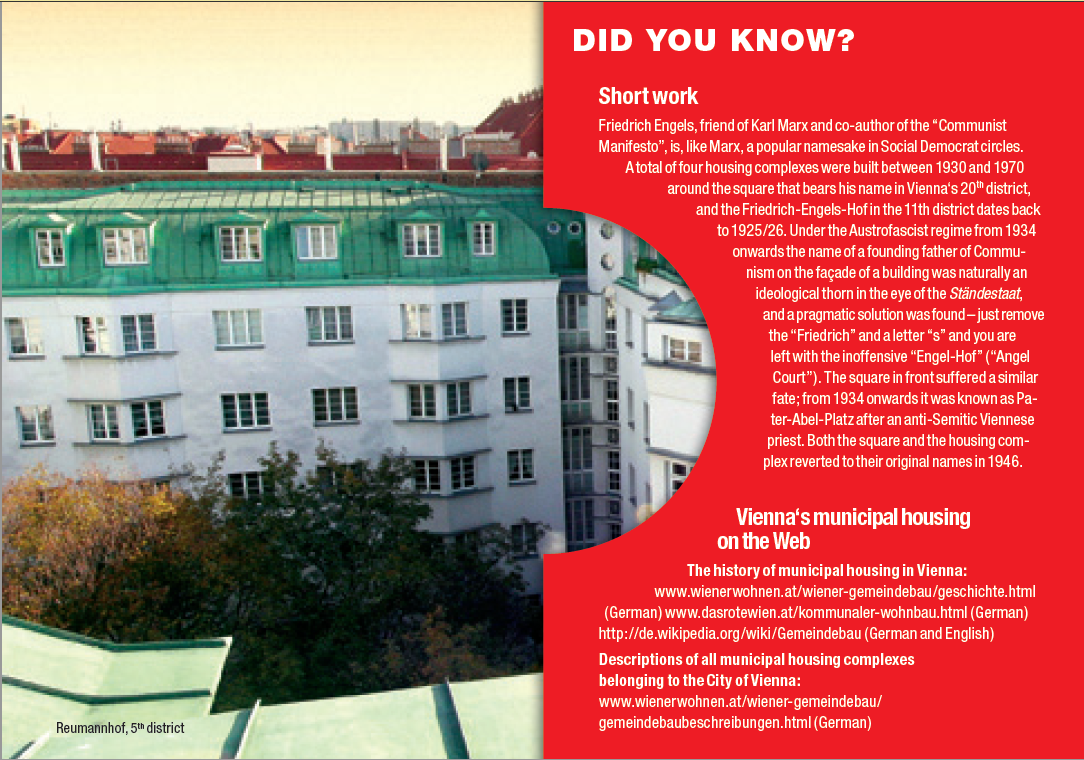 /futurium/en/file/housinginviennaannualreport2016pnghousing_in_vienna_annual_report_2016.png