EU as a leader in AI Excellence
Date & time:
Tuesday, 7 May, 2019 -

10:00

to

12:30
The Permanent Representation of the Czech Republic to the European Union together with the EUROPEUM Institute for European Policy are organising a conference on "EU as a leader in AI excellence".
The event will take place on the 7th of May in Brussels.
Consult the brochure bellow for more information or contact brussels@europeum.org
Registrations are open until the 3d of May.
/futurium/en/file/invitationeuasaleaderinaiexcellence0705-1jpginvitation_eu_as_a_leader_in_ai_excellence_0705-1.jpg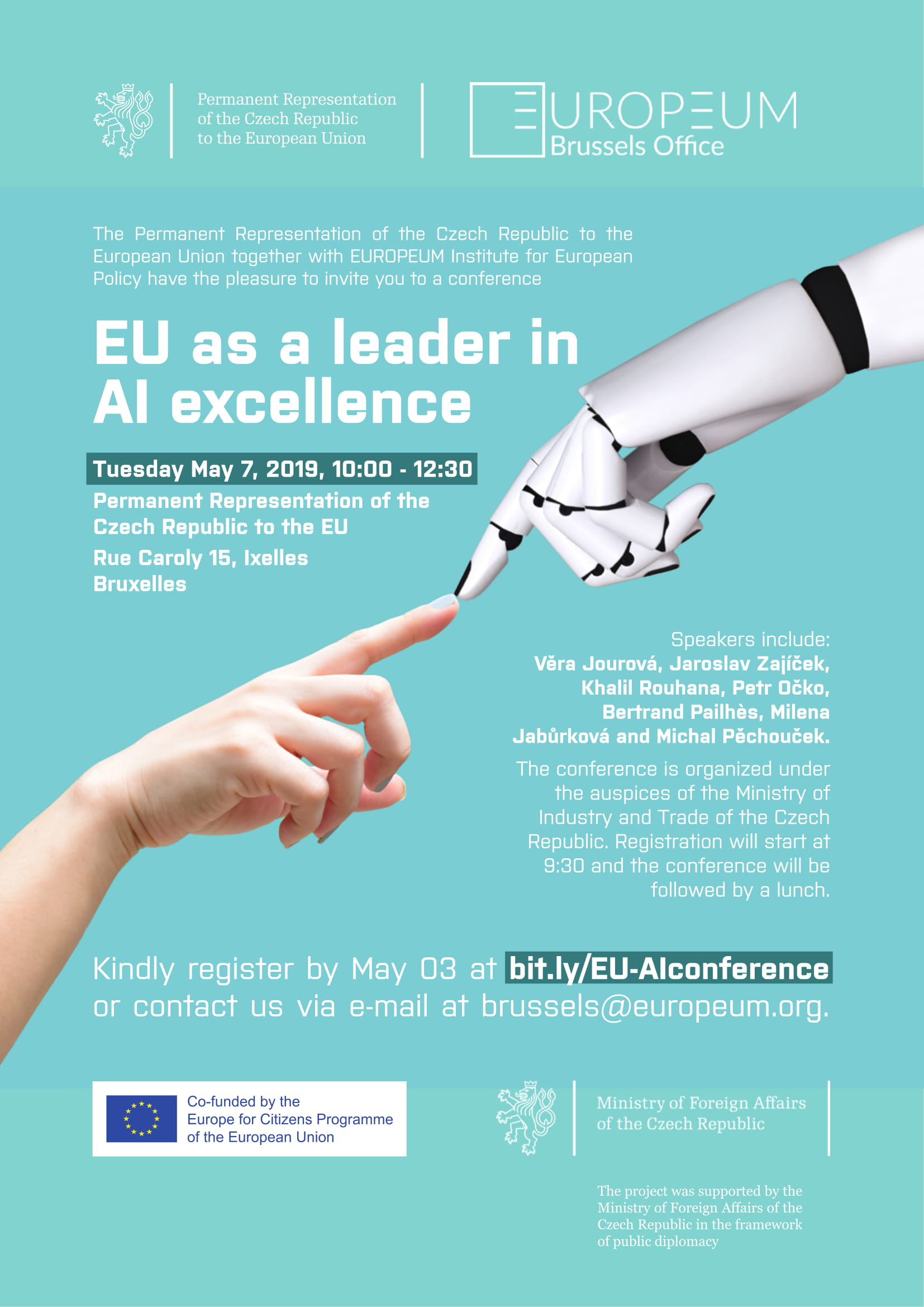 /futurium/en/file/invitationeuasaleaderinaiexcellence0705-2jpginvitation_eu_as_a_leader_in_ai_excellence_0705-2.jpg