Session by the Partnership on Energy Transition at the EUSEW19
/futurium/en/file/eusewlogocopypng-0eusew_logo_copy.png
The 2019 edition of the EU Sustainable Energy Week (EUSEW) was recently concluded on 21 June 2019. The EUSEW is the biggest event dedicated to renewables and efficient energy use in Europe. This year it included a a 3-day Policy Conference, a Networking Village, an EU Sustainable Energy Awards competition with a public vote for the citizens' award, and Energy Days which are local events held across Europe throughout the months of May and June. 
Energy Transition: Role of the Urban Agenda for the EU
The Partnership on Energy Transition held a session on 19 June titled 'Energy Transition: Role of the Urban Agenda for the EU'.
During the first part of the session, the 5 Action were explained in detail.
/futurium/en/file/photo-2019-06-19-11-40-002jpgphoto-2019-06-19-11-40-00_2.jpg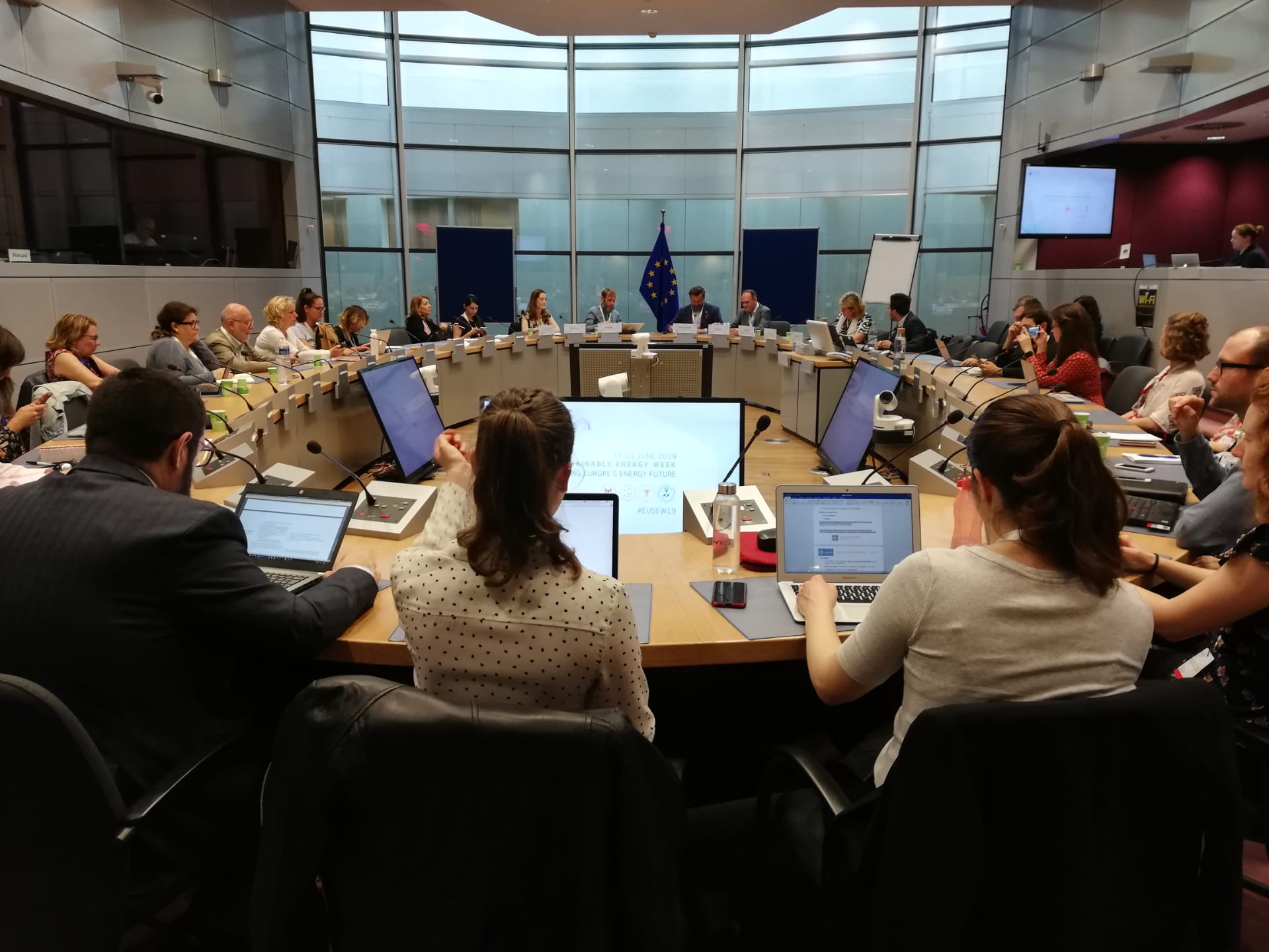 This was followed by a panel discussion on reflections on the actions under the Energy Transition Action Plan with concrete examples on energy transition from European cities and regions. After which there was an address by Jens Bartholmes (European Commission, Directorate-General for Energy) on Cities in the energy transition: main EU initiatives. This was followed by a Q&A round with the audience and the session was concluded with the closing remark by the Coordinator of the Energy Transition Partnership. The agenda for the session can be seen here. 
The session presentation is available for download: 
/futurium/en/file/eusew-presentationpdfeusew-presentation.pdf

eusew-presentation.pdf
Watch the entire session here.
The Partnership held a back-to-back Partnership meeting in Brussels on 19 June. Read more about this meeting here.