13th Digital Transition Partnership meeting
The 13th Digital Transition Partnership Meeting took place on 27-28 June, in Tallinn, Estonia. Kadri Jushkin kicked off the meeting with a presentation on the agenda and Partnership objectives. This was followed by an update from DGUM and on the work of senior experts, specifically with regards to Actions 3, 8 and 10.
/futurium/en/file/20190627172240jpg20190627_172240.jpg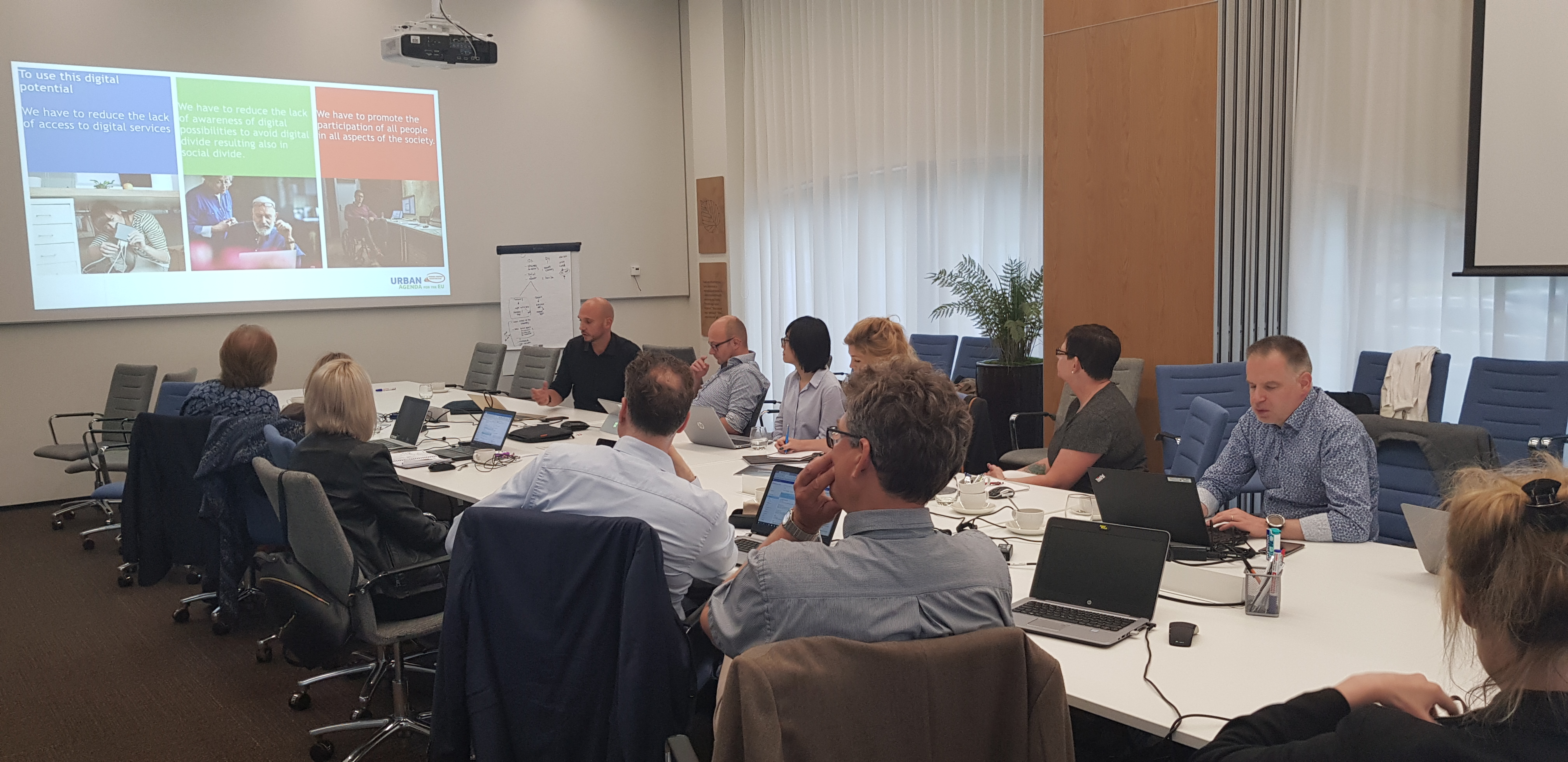 Copyrights : 
Partnership on Digital Transition
The meeting followed with working group sessions on action implementation, this time focusing on Actions 2, 4, 8, 10, 11, 13. The working sessions allowed them to refine the next and crucial steps for the Actions implementation, which will result in the first concrete outputs before the end of 2019. The session also focused on finding ways to revitalise Actions 1, 5 and 14, for which implementation has been on hold. In addition to this, the Partnership discussed Marketing and Communication outputs which will help disseminate the deliverables, results and insights generated by the Partners work over the past years.
As of July 2019, there will be no further support from the Secretariat, so the Partnership considered future working arrangements, and agreed on a set of measures in order deliver the best results. This also provided an opportunity to look back at the past 2,5 years, achievements and challenges faced and to reflect on what recommendations could be shared with younger Partnerships which are now in the initial stage. These include for instance the need to ensure Partners commitment and their dedication to the Urban Agenda journey, or the importance of continuously connect with other networks and initiatives operating in relevant domains in Europe. Also, Partners agreed on their ambition of helping smaller and less digitalised cities to learn from the Partnership's experiences and its members' knowledge.
The meeting ended with presentations by DG Regio on the next phase of the Partnership, and an update on the European Commission's plan for facilitating the upscaling of digital solutions. Concluding remarks saw a general desire to find a constructive way to continue work done so far, and keep enhancing cooperation.
The next meeting will be held on the week of the 28 October, and the final meeting will be held on 9 December in Oulu, in light of the Upscaling Digital Solutions Conference on 10-11 December