Seminar on Urban Resource Centres and future collaborations
/futurium/en/file/urcjpgurc.jpg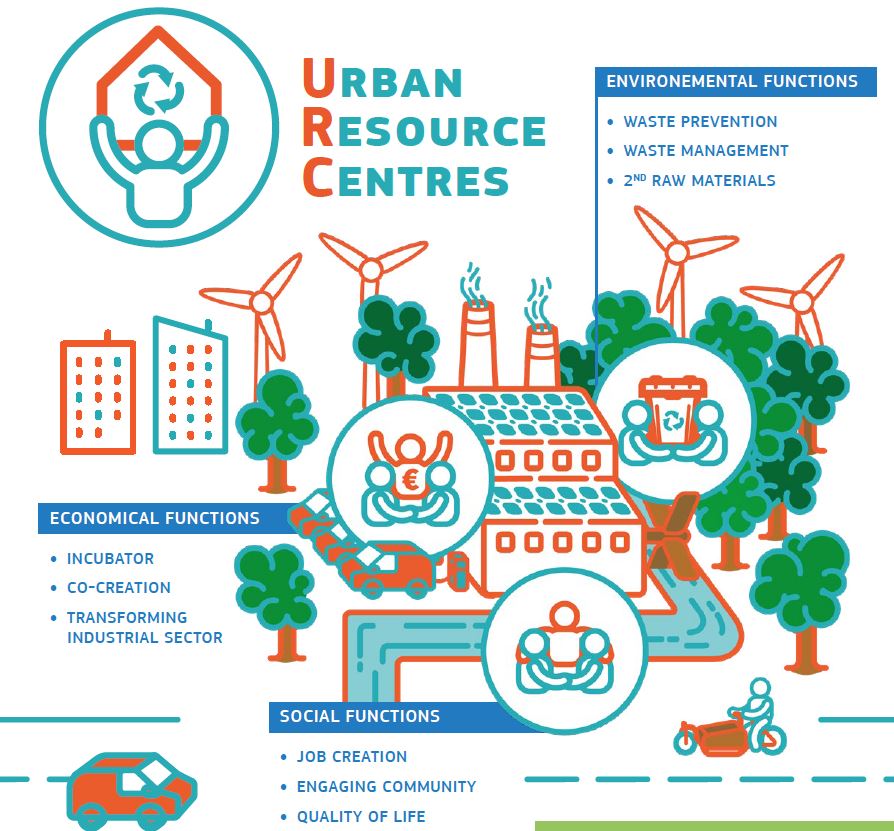 During the European Week of Cities and Regions, the Urban Agenda Partnership will organize the seminar "Urban Resource Centres and future collaborations". The seminar is open to everyone and specifically city officials and administrations working on developing so-called Urban Resource Centres and stakeholders involved in projects with links to our work. See the invitation here.  
The seminar will take place on the 9th of October at 16:00 - 19:00 at House of Municipalities, Cities and Regions in Brussels. Please see more details and sign up for the seminar here.
The Partnership have been working on the Action "Promote Urban Resource Centres for waste prevention, re-use and recycling" and the ambitions of the working group is now finalised and implemented through a new URBACT Action Planning Network lead by the City of The Hague called "UrbRec".
Through our Classification of Urban Resource Centres several barriers and success factors were identified. Also, while disseminating the knowledge aquired through our work we have also realised that there are a multitude of other intiatives, projects and organizations working to solve some of these barriers already. Also there are projects where they are establishing and testing out new approaches to Urban Resource Centres / Re-use Centres/ Smart Re-use Parks / Circular Craft Centres all over Europe. 
With this seminar we hope to:
get interested cities onboard learning more about how to work with local circular economy centres in practice
Establish contact with ongoing related intiatives and find new synergies 
Discuss our shared barriers and success factors and how to address them
/futurium/en/file/urban-resource-centre-vollebekk-fabrikker-oslo-norwayUrban Resource Centre at Vollebekk Fabrikker, Oslo, Norway