Circular Economy works on the finalisation of its Action Plan during the 9th Meeting
Athens kicked off the 9th Meeting of Urban Partnership on Circular Economy on September 27 with two local study visits. First, the Partnership witnessed the work of LPC S.A., a pioneer company at EU level in waste oil refining.  Then, the group moved on to the Hellenic Recycling Center S.A., specialized  in treatment sectors and proper recycling procedure of W.E.E.E.
/futurium/en/file/untitledpng-5untitled.png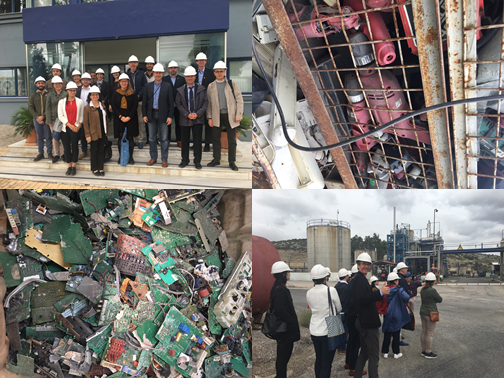 Day 1 of the meeting continued with a general catch-up session where Håkon Jentoft, Coordinator of the Partnership, delivered a few further remarks on the second public consultation, including feedback from the European Commission, which will be completed in the coming weeks. Likewise, he introduced the implementation phase and the recurrent need for monitoring of the 12 actions. In this regard, some mini working sessions were organised to discuss in groups expectations and views. Finally, the Coordinator presented the possibility of linking up with Partners such as UIA, URBACT, ESPON, JPI Urban Europe, and EUKN.
/futurium/en/file/win20180928105054projpgwin_20180928_10_50_54_pro.jpg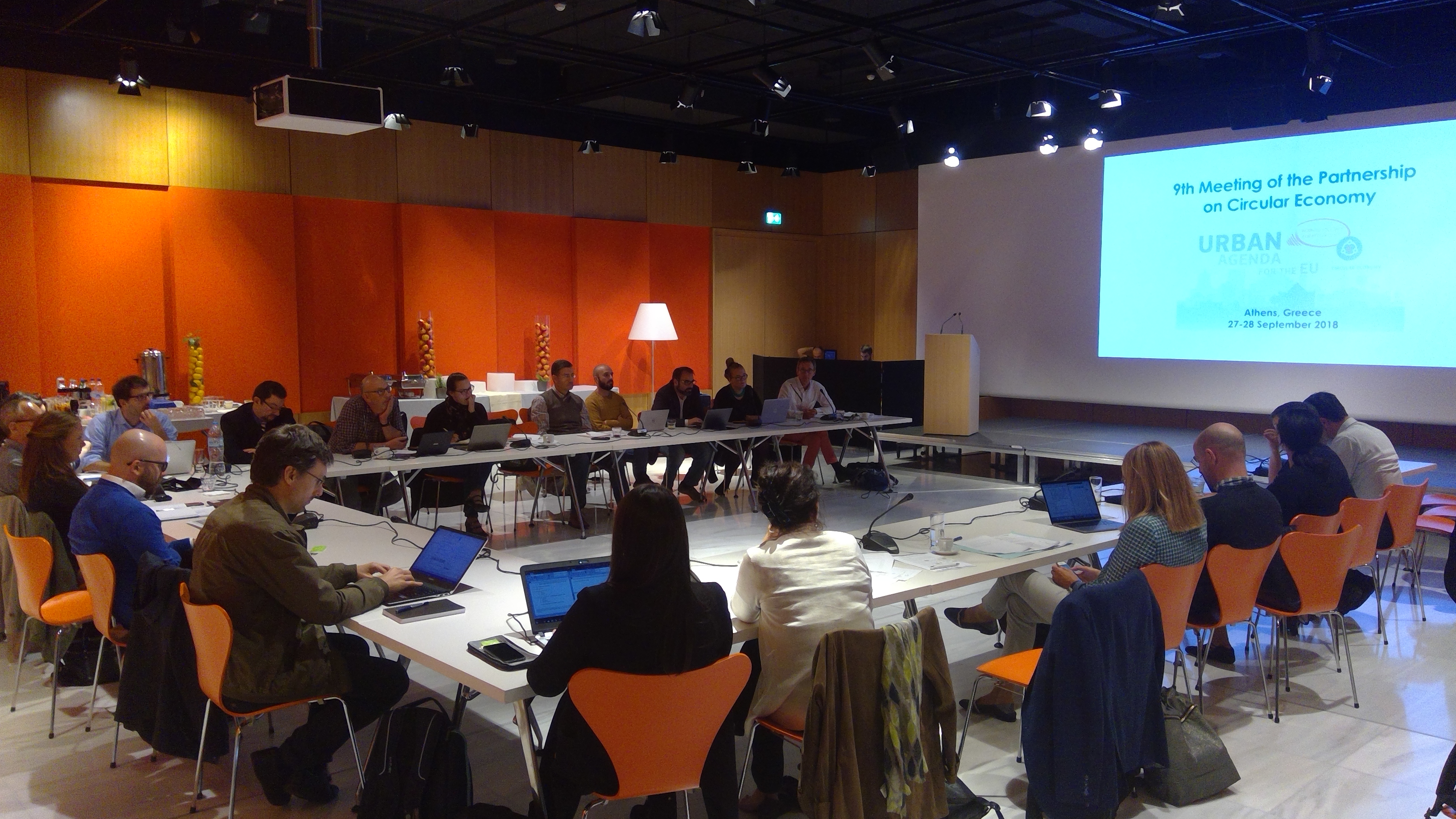 The Partnership members continued their work on Day 2, analysing the progress made in the full Draft Action Plan and, particularly, tackling action by action the key decisions and comments after the presentations of the state-of-play by the Action Leaders.
The Partnership's 9th Meeting concluded with a call for action on next steps, notably on possible measures to increase the outreach of the Partnership's Action Plan, as well as on the possible organisation of a Circular Economy Seminar in Oslo next spring.