Voting is closed. 523 users have voted.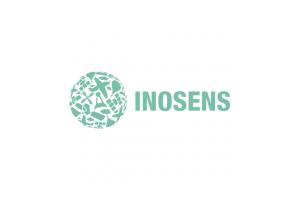 Applying gaming technologies for training proffessionals in Smart Farming and their economic and environmental benefits over time.
About the innovator
InoSens is a Serbia-based startup specializing in delivering innovative, scalable data-driven platforms for a more productive agrifood value chain. InoSens is comprised of creative individuals with ample experience in project management, user and customer engagement strategies, innovation management, business planning and modelling. It's with this proficiency that InoSens is able to solve complex challenges in diverse agribusiness setup.
What is the innovation
GATES developed tool is a sleekly designed immersive tool built exclusively to help agrifood industry professionals make sense of Smart Farming Technologies and their economic and environmental benefits over time. Available on PCs and mobile devices, the app uses game mechanics to deliver personalized training on innovations and the best use of new technologies in different farming systems – and all through engaging real-life work scenarios.
Out of the lab. Into the market
We market GATES as a "White Label" platform meaning it can be easily adapted to the needs of professionals in the SFT value chain, from SFT companies, universities, extension services/ agricultural consultants, etc. The GATES platform is offered either as a standalone or a complementary tool to traditional training methods. It features a variety of agricultural settings to meet an ever-growing training demand for SFT.
Benefits of participation in the Framework Programme
In addition to funding support — essential for early stage ventures, the H2020 GATES Project has offered a unique environment for designing and piloting of a robust and innovative platform; by creating a dynamic network of partners representing the agrifood industry value chain (academic, industry/ business and end-users. We've been working intensively to tailor the GATES platform to fit the specific requirements of the agrifood industry professionals, making sure that the end result will be fully operational, scalable and driving business and customer value.
This innovation was funded via H2020 project GATES.
Team behind the innovation
/futurium/en/file/img-6393jpgimg-6393.jpg