Voting is closed. 122 users have voted.
About the innovator
goedle.io was founded in 2015 by three former Fraunhofer IAIS colleagues who were already investigating behavioral analytics primarily in digital games. Today, goedle.io offers a machine learning based platform that provides predictions about future user behavior and content adaptation. This includes an infrastructure for tracking behavioral data, augmenting the data with predictions, and making these predictions available through an API and dashboard.  This allows building a personalized user experience in games, educational apps, and other software products.
Goedle io on Twitter, Blog and LinkedIn
What is the innovation
The ENVISAGE project allowed goedle.io to transfer its technologies from the gaming industry to the education space. Players in games and learners in educational software exhibit remarkably similar behavior. For example, churn prediction naturally lends itself to at-risk student prediction and dynamic difficulty adjustment finds applications in educational scenarios through adaptive learning. These educational use cases are now available as part of goedle.io's platform and is further supported by new integrations into additional third-party tools.
Out of the lab. Into the market
We are currently developing strategies to further disseminate the ENVISAGE results. We are selling our platform together with consulting to organizations within education and we also collaborate with our consortium partners to have access to the education industry. We also test other areas like corporate education. Furthermore, parts of the platform are listed already in the H2020 RAGE project to support collaboration with other projects and we will connect to additional marketplaces in the future.
Benefits of participation in the Framework Programme
Extending the scope of our technology to another industry has been a major benefit. Integrating machine learning into market-ready products is still a major effort and the framework program has helped us to foster our research and product development. The discussions and exchange with the other consortium partners have pushed the development of our product and services even further. We were able to access other industries more easily and received more attention in media through the project.
Team behind the innovation
/futurium/en/file/goedleio-teamjpg-0goedle_io-team.jpg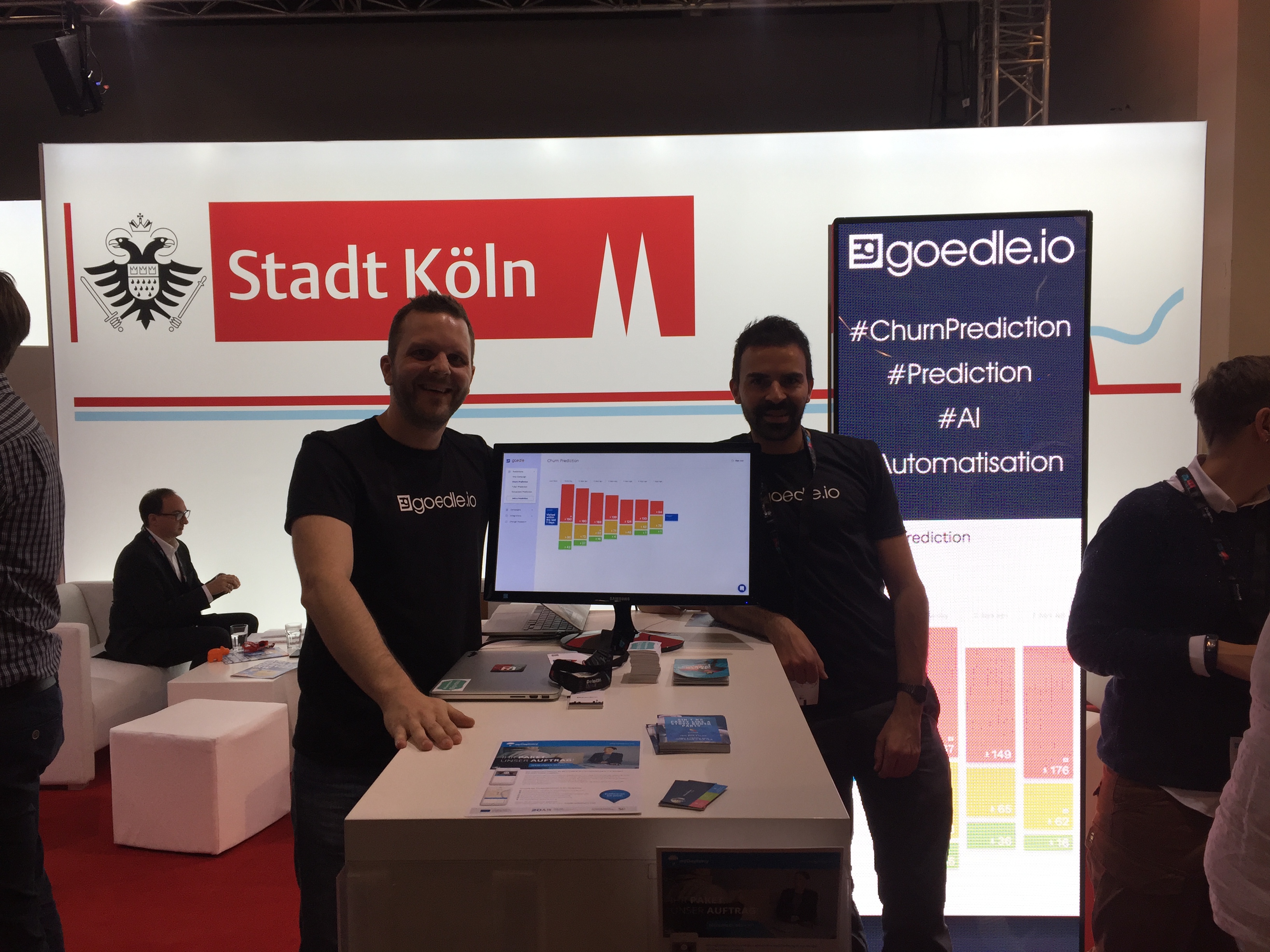 Video