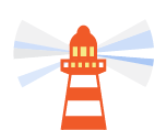 In 2019, 13 EU Member States had altogether 106 nuclear reactors in operation, producing 765 337 GWh of electricity or about 26% of the total electricity production in the EU.
The largest producer of nuclear power in the EU was France with 399 011 GWh (52.1% of the EU total), followed by Germany (75 071 GWh or 9.8%), Sweden (66 130 GWh or 8.6%) and Spain (58 349 GWh or 7.6%).
These four countries together accounted for more than three quarters of the total amount of electricity generated in nuclear facilities in the EU.
​​​​​​​
Source dataset: nrg_inf_nuc
Since 2006, the total gross electricity production from nuclear power plants in the EU decreased by 16.3%, mainly due to the shutdown of nuclear reactors in Germany.
For more information have a look at the Statistics Explained article on Nuclear energy statistics.
Note: The European Union (EU) includes 27 EU Member States. The United Kingdom left the European Union on 31 January 2020. Further information is published here.

To contact us, please visit our User Support page.

For press queries, please contact our Media Support.