The European Union's environment and climate policies, notably the Green Deal and the 2030 agenda for sustainable development, aim to protect the environment and minimise risks to climate, human health and biodiversity.
In order to design, implement and monitor these EU policies, there is a need for high quality statistics within the environment field – this is what you can find in the third chapter in the newly released publication Energy, transport and environment statistics.
In this chapter you will find information about emissions of greenhouse gases and air pollutants, circular economy, material flows and resource productivity, generation and treatment of waste, production and consumption of chemicals hazardous to the environment and human health, biodiversity, water, the economic activity of the environmental sector, environmental taxes and expenditure in environmental protection.
Here are a few examples of statistics you can find in this chapter: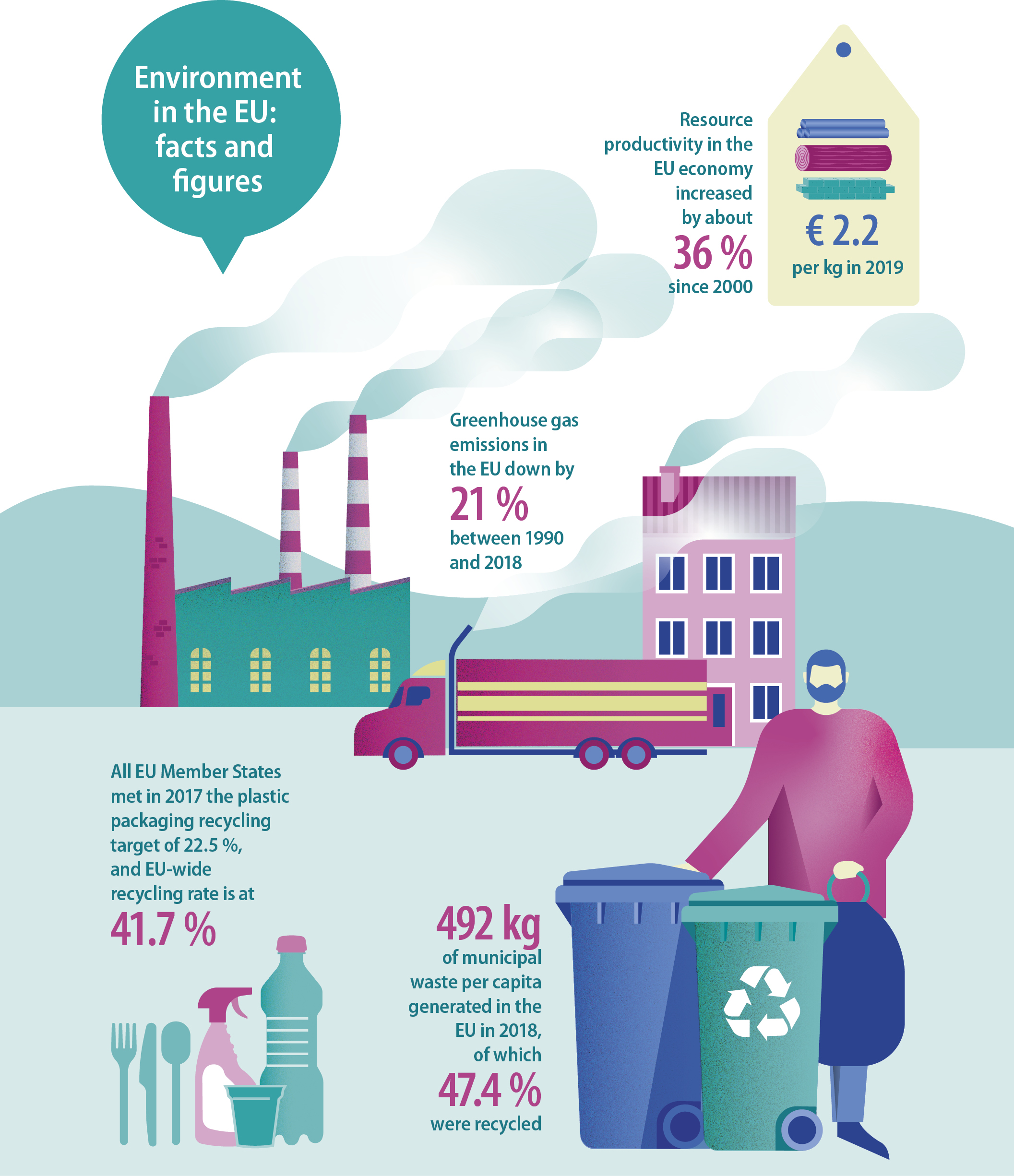 For more information, see the publication Energy, transport and environment statistics.
To contact us, please visit our User Support page.
For press queries, please contact our Media Support.