Experimental statistics use new data sources and methods in an effort to better respond to our users' needs.
Eurostat has published the following data as experimental statistics:
EU inter country supply, use and input-output tables
Food price monitoring
Income & consumption: social surveys and national accounts
Income, consumption and wealth
Income inequality and poverty indicators
Labour market transitions
Multinational enterprise groups
Quality-adjusted labour input
Quarterly enterprise registrations and bankruptcies
Services trade by enterprise characteristics
Skills mismatch
World heritage sites
As these statistics have not reached full maturity in terms of harmonisation, coverage or methodology, they are always marked with a clearly visible logo and accompanied by detailed methodological notes.
Explore the dedicated section and use the 'Send us a message' function (available in each sub-section) to give us your feedback on how to improve our experimental statistics.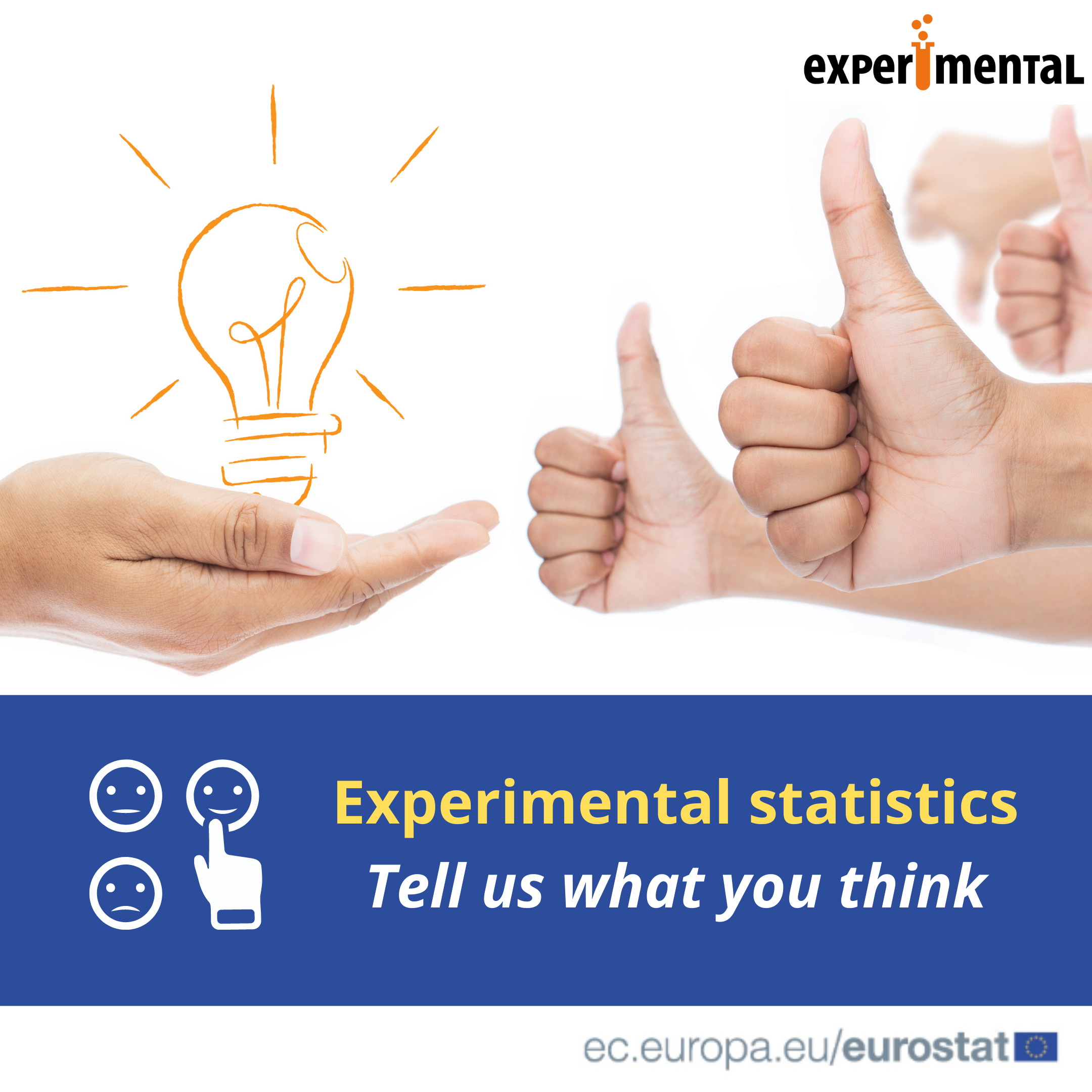 To learn more about experimental statistics produced by the national statistical institutes of the European Statistical System (ESS), please visit the ESS experimental statistics hub.
To contact us, please visit our User Support page.
For press queries, please contact our Media Support.