In 2018, 5.1% of people in the European Union (EU) reported not having enough daylight in their dwelling, meaning their dwelling seems too dark and is viewed as a problem for the household.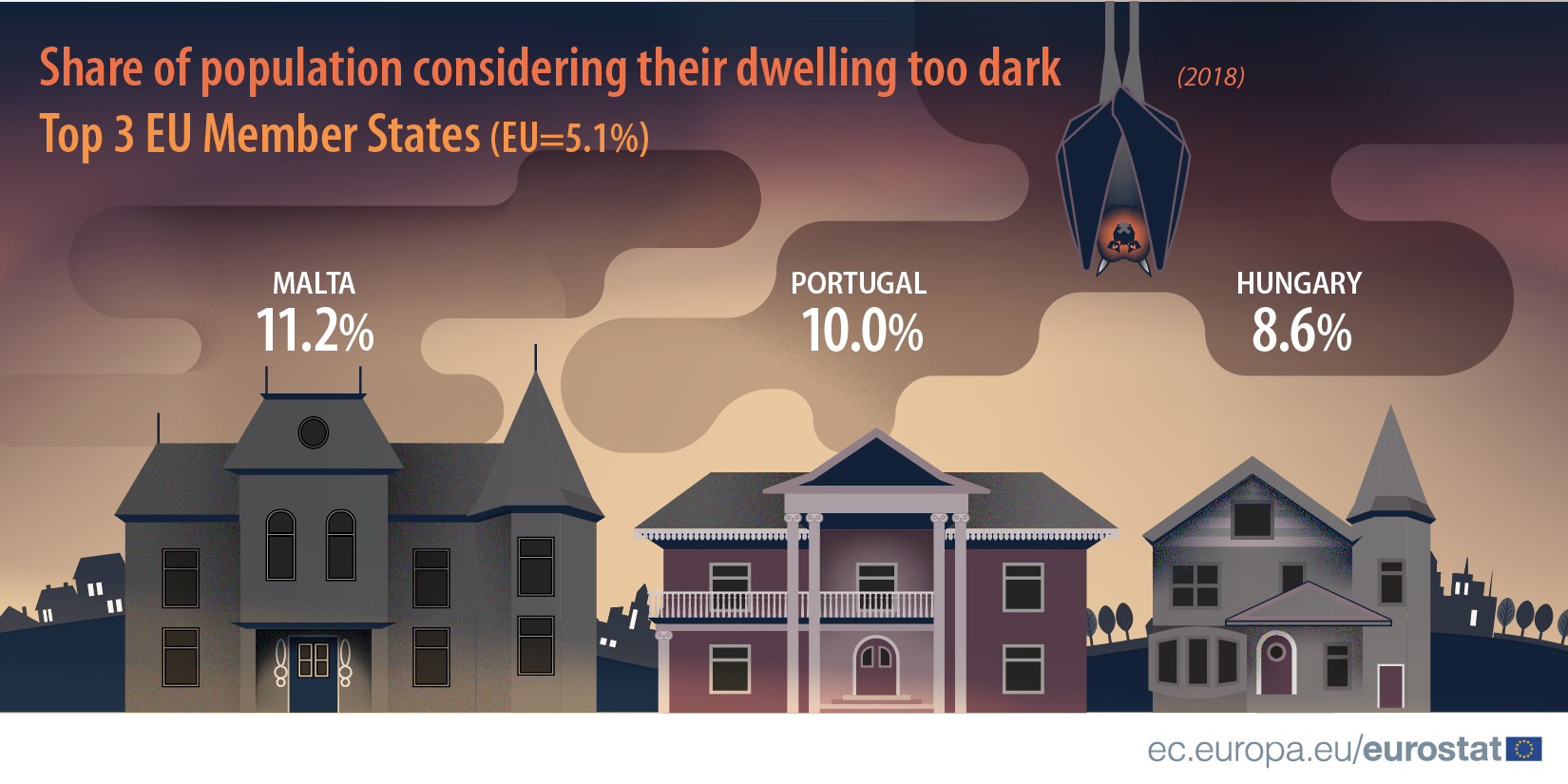 The source dataset is accessible here.
At least one in ten people considered their dwelling too dark in Malta (11.2% of the total population) and Portugal (10.0%) - the highest shares across EU Member States. They were followed by Hungary (8.6%), the United Kingdom (8.2%, 2017 data, low reliability), Luxembourg (8.0%) and Latvia (7.5%).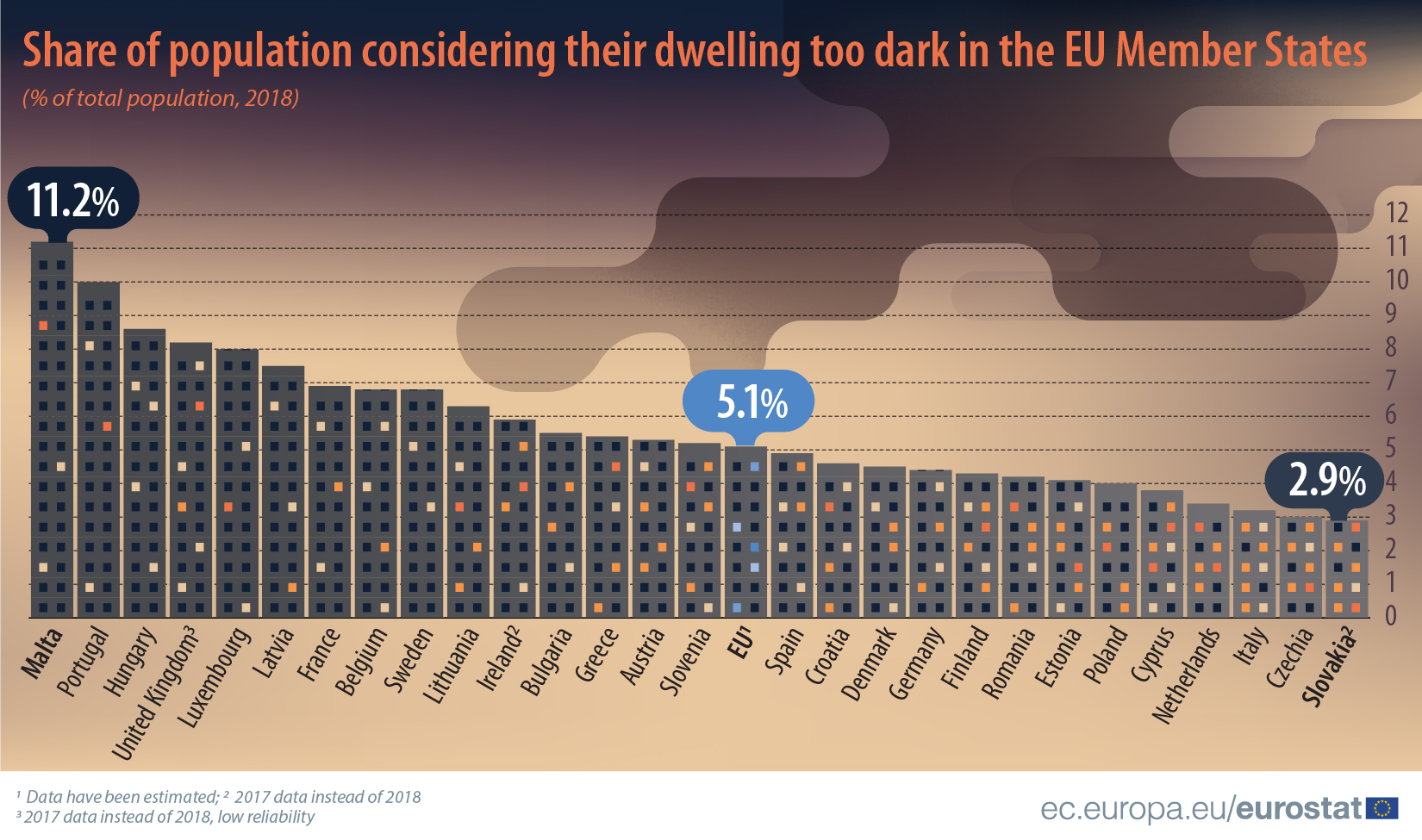 The source dataset is accessible here.
In contrast, the lowest shares were recorded in Slovakia (2.9%, 2017 data), Czechia (3.0%), Italy (3.2%), the Netherlands (3.4%), Cyprus (3.8%) and Poland (4.0%).
Note: 2018 data of the EU have been estimated.
To contact us, please visit our User Support page.
For press queries, please contact our Media Support.